Best VPN for Bypassing NFL Blackouts in 2022/23
Posted by BulletVPN on 17 09 2020.
The NFL season is almost here, and it's definitely going to be nothing short of electrifying. This year promises to be very exciting for fans all over the world. The new NFL season kicks off on September 8th, 2022, and is set to end with the Super Bowl LVII on February 12, 2023, at State Farm Stadium, Glendale, Arizona. Now, NFL Game Pass is the easiest way for most people to watch the games. However, the service doesn't show regular-season matches in the US (Blackout restrictions).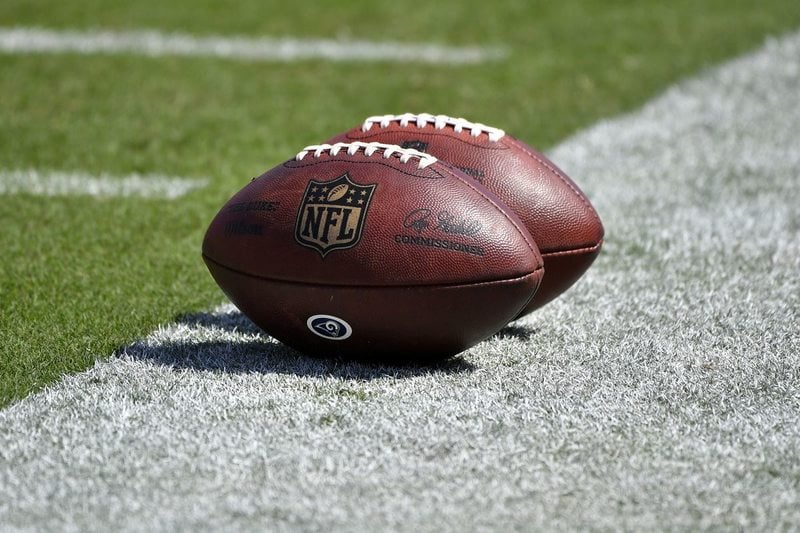 The same goes for ex-pats living abroad as they can't access the official streaming services abroad due to geo-restrictions. This brings us to the solution, which is BulletVPN. In this article, we'll be showing our readers how to watch NFL games anywhere in the world and why BulletVPN is the best tool to do so.
NFL Game Pass – Easy, Yet Blacked Out
Despite being NFL's own streaming service, the US version of the Game Pass is mostly useless in the country. Even the website states that no live matches can be streamed on the platform due to blackout restrictions.
When US residents visit the US Game Pass website, they're greeted with the following:
"Replay Every Game All Season. Available as soon as the live broadcast ends."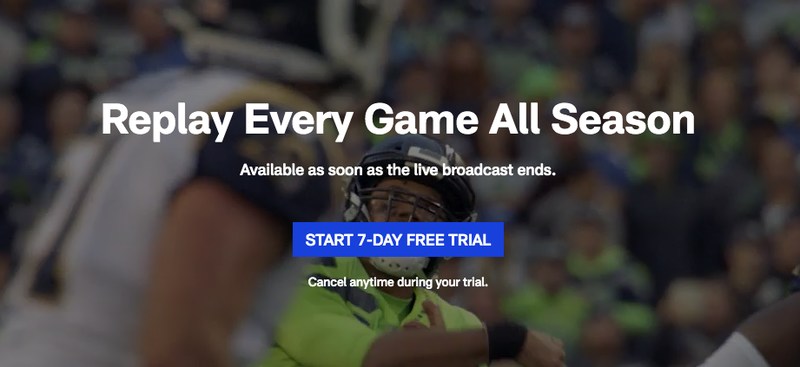 NFL
represents American Football, and Americans being deprived of their right to watch the games live is unfair. Blackout restrictions are the most frustrating thing that could ever happen in the sports streaming industry. That's why we'll be shedding more light on the matter, and how
BulletVPN
can aid you with it.
Blackout Restrictions 101
Blackout policies have been implemented for quite some time in the sports broadcasting department. This limitation does not exclude any kind of sporting event, so whether it's NFL, MLB, UFC, Soccer, etc… blackouts apply.
It's pretty common in countries like the United States, UK, and Canada, as they host the biggest cable providers in the world. Take the NFL for example. There are four major broadcasters in the country, which makes NFL Game Pass practically useless.
Now, the question is: Why do blackout restrictions exist. There are two things to talk about:
Years ago, the NFL implemented blackout restrictions for marketing reasons. It all revolved around how well did the ticket sales go. If the sales didn't reach 85% within 72 hours, the NFL would not show the home game on television in hopes of making sure that fans would visit the stadium instead. While most preferred to watch the game on television, the NFL left them with no choice other than to attend the stadium by blacking the games out on TV.
The second one is the one in practice right now which involved blacking streaming services, including NFL's own Game Pass. It leaves subscribers with limited options, mainly playbacks, due to the fact that a major cable provider has the right to show the matches on its cable network. For example, if one of the official broadcasters (CBS, FOX, NBC, and ESPN) owns the rights in a certain region, any streaming channel will be subject to blackouts until the game ends.
That can be quite frustrating, especially for those who decided to cut the cord, get rid of any long-term commitments, and subscribed for services such as Game Pass. Luckily, this too can be circumvented with BulletVPN.
Game Pass Goes International
As stated above, BulletVPN can be used to alter a user's location and help him/her appear to be browsing the web from a different location. So, when it comes to NFL Game Pass, BulletVPN opens a new door for unlimited streaming.
If you're in the United States, signing up with the International Game Pass is your best option as no restrictions apply there, except in the United Kingdom where Sky Sports owns the rights to more than 100 live games. Using BulletVPN to get the International GP doesn't only allow you to watch the full season live, but it also has other benefits.
During the 2022 season, European fans watched over 30+ million hours of live games using Game Pass, which is a huge number that the NFL is very proud of.

We've previously provided a screenshot of what the
US NFL Game Pass
has to offer. It's not much since all that can be accessed is mostly
on-demand content
. The international version, however, has everything an NFL die-hard fan wishes for, including
live games
. It's obvious as the website itself is completely different.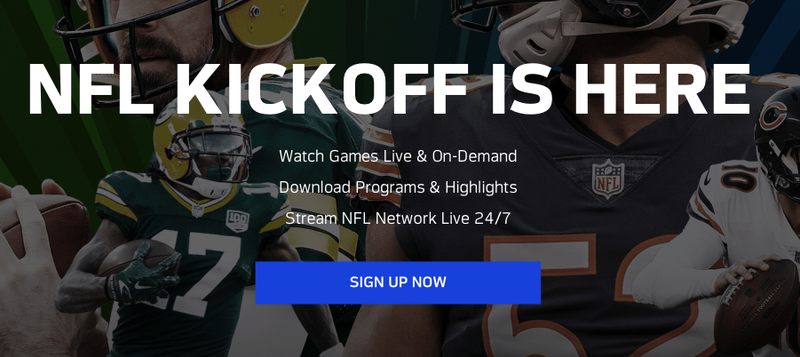 The pricing depends on the region where the subscribing process is taking place. In the UK, for example, the annual plan is more expensive than that of the US. However, you now know what a huge difference between the two is there. Paying a few extra pennies for a wider NFL access is a small price to pay, especially when
live-streaming
is involved.
International Game Pass in the US with BulletVPN – The Steps
Getting the International version of NFL Game Pass is also an easy task with BulletVPN. All it takes is just a few clicks here and there and you've got yourself unlimited live streaming. Here's what you need to do:
First, you need a BulletVPN subscription. Sign up with the service and download the app on the device you're using.
Select a server in a region outside the US or UK where NFL Game Pass is available. Australia and the rest of the EU are recommended. You can check the list on NFL's Official Website.
Establish a connection and sign up with the service.
Watch live matches without witnessing any blackouts again.

There you have it. Now, wherever you are, you can stream live NFL matches without any hitch in the road while using BulletVPN. The provider has blazing fast servers for UltraHD streaming, so whatever your Game Pass version is, you'll be streaming top matches not worrying about buffering issues or video-quality loss.
BulletVPN Gets Better Prices As Well
Being able to switch between regions doesn't only benefit users in the streaming department. In other words, your new IP address doesn't just get you access to new content, it also gets you a new subscription fee along the way.
Take NFL Game Pass for example. The international version is available all over the world, except for select few regions where it's not available at all. Each region has its own pricing and we'll be shedding some light on the matter while using BulletVPN below:
First, we'll be showing you how much the US version of Game Pass costs. With a US IP address, NFL fans have to pay $79.99 a year.


With a server in the Netherlands, we got a very high price, even for a service like NFL Game Pass. Residents in the Netherlands have to pay €188.99 a year, which is equivalent to

187.96

 United States Dollars. That's definitely a high price, but we can find cheaper ones with a few more tries.


We used BulletVPN to connect to a server in Australia. It's one of the recommended countries for creating an International GP account. Once we obtained an Australian IP address, we visited the website's pricing section. The price that Australian residents have to pay for an annual subscription stands at AU$280.99 (

190.56

 United States Dollars). It's much more expensive, yet with extra features, American residents would never get on their version of NFL GP.


When we connected to a UK server, our newly acquired British IP address gave us a price of £150.99 annually, which is

168.57

in

United States dollars

. It's more expensive than the one in the US, but with this one, at least we could stream games live.

As seen above, the UK is the best option. We tried several countries and that's the best price we got. However, it's still susceptible to blackouts as Sky Sports holds the rights in the country. So, Australia is your best bet here.
NFL 2022/2023 – Live Streaming Channels
NFL is one of the most popular sports in the United States. Every year, millions of fans tune in and watch all the touchdown action that occurs on the field. In 2020, the National Football League harnessed over 19.3 million viewers during its kickoff game only.
However, despite the high viewership rating, according to NBC Sports, that's almost a 12% drop versus last year's season opener. That all changed later on as 99.9 million TV viewers watched the Kansas City Chiefs' 31-20 victory over the San Francisco 49ers during the 2020 Super Bowl event.
Streaming the NFL season can be a bit daunting, considering it airs at four-time slots on different networks. Before we mention what the broadcasters are, we have to note that all of them are only available in the United States.
Anyone living abroad will have a hard time accessing their content due to geo-restrictions. These channels restrict user access based on their location, and they can easily determine that by looking up the individual's IP address.
If the determined location is not within the channel's area of coverage, an instant block occurs, mainly for copyright reasons. Now, since the channels are available in the US, they require an American IP address to operate.
We'll be shedding more light on the matter later on, but for now, here are the NFL official broadcasters:
There's also Amazon, which renewed its digital rights with NFL, which includes simulcasting 11 games aired by Fox on both Twitch and Prime Video. However, the deal also changed as the company added exclusive worldwide rights to one late-season game per season produced by CBS.
If you live inside the US and own a cable subscription, watching the NFL games on the aforementioned channels would be an easy task. But for those who live abroad, they're going to need some help, and that "help" comes in the form of BulletVPN.
BulletVPN – The Ultimate Solution for Geo-restrictions
As we mentioned, the channels broadcasting the new season of NFL are only available in the United States, which means they require a US IP address. If streamers are living abroad, that's exactly what they lack.
Let's take CBS for example. If the channel determines that the user's traffic is coming from outside its coverage area (The United States), this geo-error message will appear:
"We're sorry, this video can only be streamed within the United States. If you're in the United States and believe you received this message in error, please visit cbssports.com/help and tap "Submit a Question"."

This issue can easily be circumvented by BulletVPN. With this security software, users can send and receive sensitive data without having to worry about who might intercept it. That's because BulletVPN applies the toughest encryption known to data – 256-AES, which scrambles the data and makes it unreadable by any outside party.
Other than that, by connecting to a BulletVPN server in a country of their choosing, users get to cloak their IP address and replace it with one in the server's location. For example, if the server is located in the US, users will obtain an American IP address in the process, allowing them to stream any of the channels above, and a dozen other US-based ones.
NFL Anywhere with BulletVPN – The Steps
The connection process is very simple. Here's what NFL fans need to do in order to stream NFL anywhere:
First, sign up with BulletVPN. New customers can benefit from a no-questions-asked 30-day money-back guarantee.
Next, download and install the BulletVPN application on your device. You'll find clients on Android, PC, Mac, iOS, as well as FireStick.
Now, sign in with your BulletVPN account and open the server list.
Connect to an American server and wait a few seconds.
Once you establish a connection, launch the US channel you wish to use.
Stream the new NFL season anywhere in the world.
BulletVPN is one of the top-tier VPNs in the world, offering ultimate security, privacy, and unlimited streaming options. It has blazing fast speeds, especially when operating using the "UltraHD Support" servers.
Moreover, aside from the 30-day refund policy, new customers get to try the service for free. BulletVPN has a 1-day free trial if they sign up using the Android application. However, anyone else who wants to benefit from that can contact customer support for further assistance.
Other Ways to Stream the Latest NFL Season
Now let's go back to the official broadcasters we spoke of at the beginning of the article. We're referring to CBS, ESPN, FOX, and NBC that have been broadcasting NFL matches for quite some time.
Despite bringing the matches live to your screens, you should know that not all broadcasts are the same. Each channel has specific rights to air certain events on specific days.
So, each channel has something to offer. But, what if you can get all of them in one place? What if there's a platform that allows you to switch channels at will? Well, there are several platforms for that and they don't even need a cable subscription.
That's a great option for those who decided to cut the cord and rely on subscription-based streaming services. So, with that said, here are the top streaming services you'll find beneficial when it comes to streaming NFL or sports in general.
Fubo TV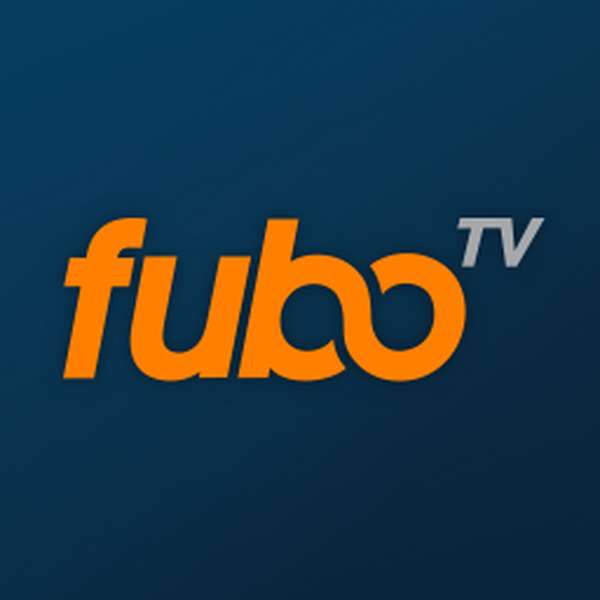 Fubo TV has been around for a long time, and it first existed as a means for football fans to watch all their matches in one place. As time went on, the platform started adding more channels such as CBS, FOX, NBC, and none other than the NFL Network.
What's better is that Fubo recently added Disney channels, which includes ESPN, improving its NFL coverage even more. That's not all, Fubo also excels in other sports coverage that includes channels like Golf Channel, NBA TV, TBS, and TNT.
Most of the users look for live coverage and Fubo definitely has that. However, by default, the platform can record up to 30 hours of DVR content, which streamers can benefit from in case, for some reason, they missed out on the NFL action.
For an extra $9.99 per month, anyone can get the Cloud DVR Plus, increasing the limit to 500 hours. The best part about Fubo TV is that it's almost available on every single device on the market. Aside from web browsers, you can download the Fubo TV app on Android, iOS, Apple TV, Fire TV, Chromecast, Xbox One, Samsung Smart TV, and Roku devices.
Not to mention that it also airs select programming in 4K, while most of its on-demand content can be streamed in 1080p.
DirecTV Stream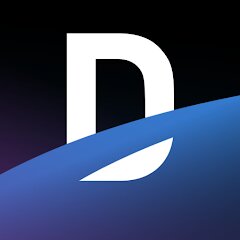 Another dedicated platform for NFL fans would be DirecTV Stream (previously DirecTV Now and AT&T TV Now). This service doesn't require a cable subscription and for a monthly fee, users can get access to top NFL channels such as CBS, ESPN, FOX, and NBC.
Subscribers to the platform can also get the Golf Channel, Olympic Channel, SEC Network, and some regional sports networks. However, they'll find that the NFL Network is not available in any of the packages that DirecTV Stream offers.
Also, whoever wants to replay the games can benefit from DirecTV Stream's DVR storage. However, they have a limit for that as it's only available for 30 days. While watching live content, the platform allows customers to restart live streams from the beginning of the broadcast.
This can be very beneficial, especially if anyone wasn't able to catch the beginning of the match. Note, however, that most of these features only apply to select channels and programs. As for device compatibility, DirecTV Stream customers would be delighted to know that the platform is available on a wide range of devices.
They can watch its content on web browsers, as well as download the app on iOS, Android, Apple TV, Amazon Fire Stick, Roku, Chromecast, and Samsung Smart TV.
Sling TV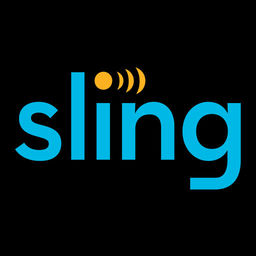 One of the top channels in the United States would be Sling TV as it has more than 2.25 million Sling TV subscribers. The platform is mostly known for its wide selection of channels and its full coverage of the National Football League.
However, there's a catch. Sling TV offers 3 types of subscriptions and its sports coverage is split across its Orange and Blue plans. ESPN can be found within the Orange's arsenal, while NFL Network, FOX, and NBC lie within the Blue plan's catalog.
Both of these services cost $30 a month. However, customers can get a hold of all the aforementioned channels if they subscribe to the combined plan (Sling Blue+Orange) for $45 per month. That way, they'll be able to get complete NFL coverage.
There's one problem though. For CBS coverage, users need to set up an antenna, which practically defeats the purpose of getting a video streaming service in the first place. According to its website, setting up one is easy, convenient, and extremely affordable.
All that Sling customers have to do is position their antenna on or near a window, connect it to their TV, and let it scan for channels in your area. If you desire more sports, there's a Sports Extra add-on ($10 per month). This will get Sling streamers channels such as MLB Network, Golf Channel, beIN Sports, NHL Network, and more.
Sling also allows 10 hours of DVR storage for free. However, there's an optional upgrade to 50 hours for an extra $5 per month. And finally, you can stream Sling TV on your Android, iOS, PC, Mac, Xbox, Chromecast, Amazon Fire Stick, Roku, and Apple TV.
An Important Note
While the channels above offer full coverage of the National Football League, they're all only available in the United States. In order to get them to work abroad, users should use BulletVPN to alter their location and appear to be accessing the services from within the US.
It's an easy task and if you follow the steps above, you'll obtain an American IP address in seconds and watch the NFL season from anywhere in the world.
International Broadcasters – NFL Anywhere
Everything above will allow full NFL coverage to anyone, and with BulletVPN, no one is going to be missing out regardless of their geographical location. However, we have more channels to include, especially when it comes to international broadcasting.
NFL is popular, and a lot of countries are interested in the sport. So, despite not covering the entire season, here are the international channels that show NFL matches in different countries:
World Wide: Amazon Prime Video (Thursday and Saturday games)
Spain: Movistar+
Belgium: Eleven Sports
Italy: DAZN
Germany: ProSieben
UK: Sky Sports
New Zealand: Spark Sport/ESPN
The Netherlands: Fox Sports International
If anyone is interested in the channels above and reside outside their respective country, they can easily use BulletVPN and connect to a server in these regions. That way, they'll obtain the required IP address and access any of the aforementioned services no matter where they are.
Please note that most of the channels provide limited broadcasting, which means you can only stream select games.
Best VPN for NFL – Summing Up
The NFL season has kicked off and the games are set to be more exciting than ever. Now you have multiple ways to watch the new season of NFL, and with BulletVPN, you can access all of them from anywhere. All you have to do is connect to the right server, and you'll be watching as many NFL matches as you can with a push of a button.