How to Save Money While Shopping Online with BulletVPN
Posted by BulletVPN on 20 12 2019.
BulletVPN is a leading provider with the aim to protect your internet data and help you bypass the internet's limitations. However, some of you know it as a tool to circumvent geographical restrictions, but there's more to BulletVPN than that. Your online location dictates the pricing you get for products on the online market. Now,  you can also save money while online shopping with BulletVPN. Here's everything you need to know.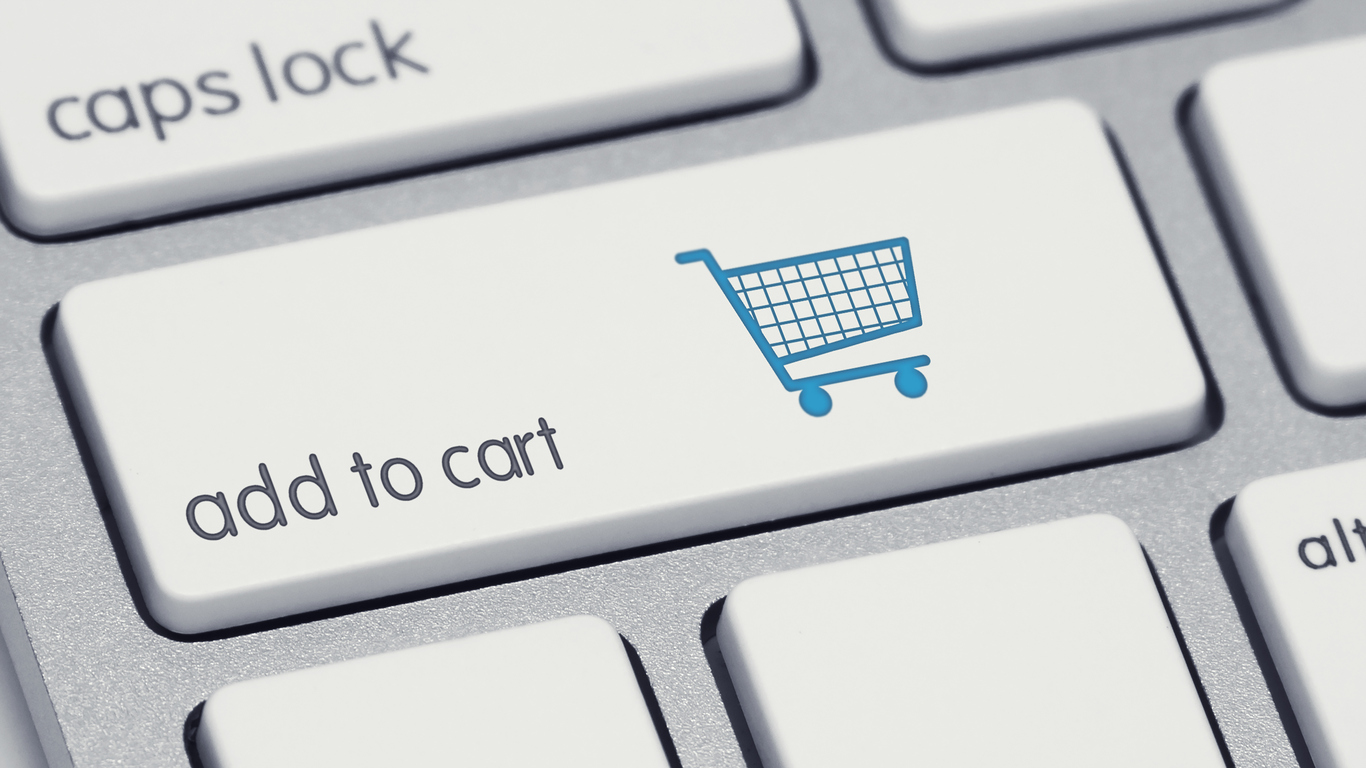 Online Shopping Spree – Black Friday Everyday with BulletVPN
A lot of you focus on geographical restrictions, but did you know that there's something called geographical segmentation? This is a strategy used to market a certain product or bill a service based on the consumer's location.
In other words, some countries might get the product, while others don't. Furthermore, the price of a product varies according to the consumer's IP address. Each country offers a different price, but luckily, that's all about to change.
With BulletVPN, you're guaranteed to get that online shopping spree at the best prices possible. Here's what you can benefit from changing your location while online shopping:
Online Streaming Services
Despite being very effective when it comes to unblocking restricted channels, BulletVPN can do so much more with that. The thing is, a VPN's encryption does change your IP address so that you can either access a geo-specific catalog or the channel itself if it'sonly available in a certain region.
However, while doing so, you should know that your new IP address might get you a new subscription fee along the way. So, let's take Netflix as an example. The channel is well-known to be available on a global scale, yet with different libraries in each region.
Well, that goes for its subscription plans as well. Netflix uses your IP address to assign specific content for you to access. What most of you don't know is that it uses the same mechanism to bill you. In other words, the price you get depends on the country you reside in.
How Can You do So?
To prove the point, here are the tests we did on Netflix:
First, since the most popular version of the mega channel is in the US, we connected to an American server. The price in the country is as such ($15.99 for Premium):

Next, we used a server in Egypt to see if the price would change, considering the country is on the other side of the map. The results were ($11.99):

The example above would be enough to show you how your location affects the prices you get, but we gave it another shot in India. The premium plan costs ₹799, which is equivalent to $11.23. Also, you get an extra plan, Mobile.

As you may see, the price in India is so much lower. So, all you have to do is connect to a BulletVPN Indian server and subscribe. By the way, you don't have to get stuck with the Indian Catalog. With the subscription, you can then connect to a US server and enjoy the American Netflix Library.
Get Cheaper Flight Tickets
Before you plan to change your physical location and travel to a different country, it's highly recommended to change your virtual one first. In other words, you should change your IP using BulletVPN so that you can check for cheaper prices.
Just like Netflix, your flight ticket's cost also relies on your IP address. If that changes, the price you get is also altered. For example, if you live in the United States, you'll be billed differently than the ones residing in Greece, despite having the same departure and destination status.
Therefore, you must use BulletVPN to change your online location and appear to be accessing the webpage from a country that offers tickets for a lesser price. Here's how you can do that:
First, we were booking a trip from Chicago to Istanbul. While using a US server, the price was $999, which is considered a bit too much.

Next, we connected to a BulletVPN server in Greece, and the results were off the charts. You can see the difference you get as your price now stands at EUR 486.27. It's $540.73.

Same tickets, same destination, but with a much different value. With a push of a button, you can save a lot of money on your flight tickets. As you can see above, we saved more than $500.
Hotels Join the Mix As Well
Flight tickets don't come on their own; you should always book a hotel before you land in a foreign region. This might affect your budget as reputable hotels aren't that cheap after all.
However, now that you know what BulletVPN can do when it comes to online shopping, you should know that hotels use the same mechanism to bill you. We've done a couple of tests, and the results were barely noticeable. But we're speaking about the one-night stay. If you're planning on a long trip to the country, this will make a huge difference in terms of pricing.
The tests were done as we try to book a 4-night stay at the Grand Makel Topkapi Hotel in Istanbul. We tried three different servers, and each one came up with a price of its own. Take a look.
When your traffic is coming from India (Indian IP address), your four-night stay will cost you ₹16,143, which is 226.82 in American Dollars.


Now, if you live in the United States and you try to book the hotel with an American IP address, the price will change, and it will cost you less than it does from India, $210.


Finally, the best price you'll get is in the country where your destination is, Turkey. Just connect to a Turkish server, and your 4-night stay will be for 306 TL, which is $206.

The prices don't vary much. But as we told you, if you're in for a long stay, that will definitely benefit you budget-wise.
Car Rentals
Booking a car falls in the same category as the hotels, flight tickets, and your streaming service's subscription. The price you pay is also connected to the location you're making the reservation from.
Car rental companies also look up your IP address to set a price tag on your bookings. This means that you can also tamper with the pricing you get if you change your current whereabouts using BulletVPN.
With a few experimentations, we noticed that the price varies a lot if you connect to different BulletVPN servers. We used two VPN servers, one in the USA and the other in Italy. Here are the results:
Using a BulletVPN server in France to book a Ford Focus for seven days gave a reasonable price. In other words, with a French IP address, your bill will be at $275.71.

Next, we tried an American server, and we noticed that there's a big difference. With a US IP address, your 7-day car rental's price stands at $142.66.

With a BulletVPN, you will be able to browse prices from different countries and settle on the most affordable one. You can save a lot of money on car rentals, which are considered to be an extra burden on your traveling budget.
Another BulletVPN Benefit to Save Up Money
As we mentioned, your location assigns a certain price tag to your online product. However, that's not the only problem online shoppers might come across. Aside from regional segmentation, there's something we like to call Price Steering.
It's not about your location anymore; it's about what your browsing history represents. If you constantly search for a specific item, the online shop will track your history and up its prices (as it knows how badly you want the product).
Again, your location doesn't matter anymore, but your public IP does. Aside from your physical whereabouts, your IP address reveals what device you're operating on. E-commerce sites might take advantage of that and bill you accordingly.
It was found that some online markets offer a silent $15 discount to people using Apple's iOS operating system. On the other hand, other websites over-priced their products to people using mobile in comparison to those on a desktop computer. Why is that? Because most of you nowadays use the comfort of your mobile instead of your laptop.
So, the online shop will benefit from that traffic, raise their prices, and get a better profit from a bigger audience. Now, the solution lies in BulletVPN's service. When you connect to a server, your real IP address gets cloaked. As a result, the website your visiting won't be able to track your browsing activities; neither will it be able to determine what device you're using.
That way, you'll be getting the same price just like any other individual out there — no more discrimination between users.
Save Money with BulletVPN – Final Words
As we mentioned, your IP address does a lot to your pricing options when it comes to online shopping. With BulletVPN, you can take advantage of that and get the cheapest values on the market with a push of a button.
All you have to do is connect to the right server to get the most convenient product pricing. If you have any questions, our customer support team is always ready to answer them.