How to Watch Roland Garros (French Open) 2022 Live with BulletVPN
Posted by BulletVPN on 19 05 2022.
The French Open (Roland Garros) 2022 will take place between the 22nd of May and the 5th of June, 2022. It's one of the most prestigious tournaments in the world, featuring none other than returning champions Novak Djokovic and Barbora Krejčíková. This year, the excitement is off the charts, which is why dozens of broadcasters are airing the championship live. However, despite its global reach, the broadcast may be unavailable in some regions due to geo-restrictions. That won't be a problem for long as we're here to teach you how to bypass regional restrictions and stream the 2022 French Open using BulletVPN wherever you are.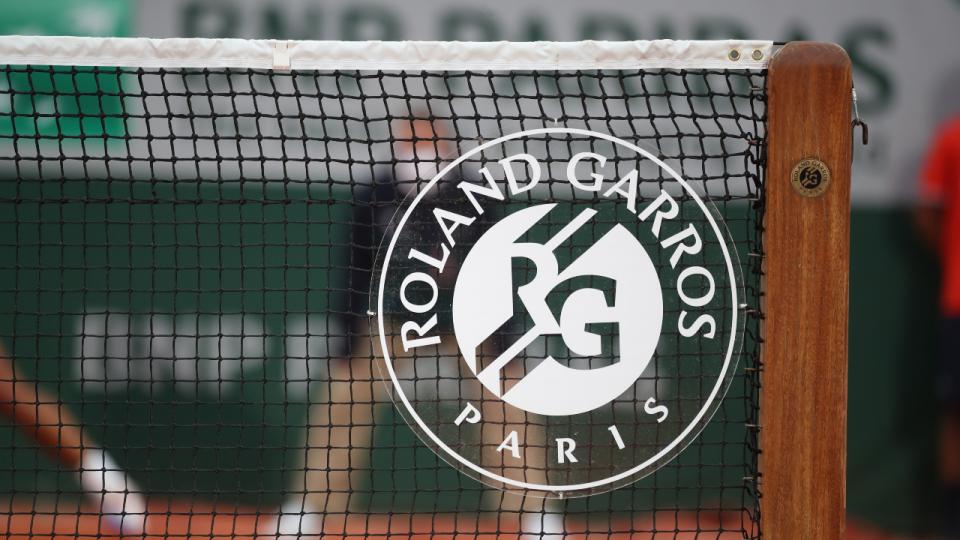 Roland Garros 2022 – The Streaming Channels
The Roland Garros is one of the most famous tournaments in the world. In fact, this legendary championship (One of the Five Grand Slam Tournaments) has high viewership rates in France and around the world.
Back in 2021, more than 38 million viewers tuned in and watched the tournament in France only. Those who use Amazon Prime Video peaked at 1 million as the channel provided exclusive broadcasts of the Ten Night Sessions.
With such big numbers, one would wonder how many channels are broadcasting the event around the world. That's a question we'll be answering next:
France TV (France)*
ITV (The UK)*
ORF (Austria)*
Yle Areena (Finland)*
9Now (Australia)*
SuperSport (South Africa)
Peacock TV/Tennis Channel (USA)
beIN Sports (The Middle East)
Hotstar (India)
Sky NZ (New Zealand)
TSN (Canada)
EuroSport (Europe)
Note: Every channel presented in Bold along with a * symbol on the list offers full coverage of the 2022 Roland Garros for free.
The channels above are the most popular broadcasters of the 2022 Roland Garros. If you cannot find the service supported in your region, make sure to visit The French Open's official website for the full list.
Roland Garros 2022 – Global Yet Restricted
As mentioned, Roland Garros 2022 has broadcasting deals all over the world. In other words, almost every country has an official channel to watch the tournament on. However, the are countries that lack this privilege while others ask for very steep fees.
The channels above apply geo-blocking, a mechanism used to limit your access based on your current location. How can they determine that? Easy, by examining your IP address. Once the channel pinpoints your residency and it's not within its coverage area, you'll be blocked on the spot.
For example, ITV is a channel that only operates within the United Kingdom. In other words, it requires a UK IP address. If you're living abroad, such an IP is exactly what you lack, resulting in the following error message the moment you press play:
"Sorry! We've detected that you're outside the UK. The ITV Hub is only available for viewing in the UK."
The error above pops up when you try to access ITV, be it on-demand or live-stream, from outside the United Kingdom. To bypass this issue, you must make use of BulletVPN. You can check the next section for the full step-by-step guide.
Watch Roland Garros 2022 Live with BulletVPN
BulletVPN is an online tool created to enhance your security and privacy while browsing the web. The service applies the best-in-class military-grade encryption that protects your data (send and received) from outside interference.
In other words, no matter what third-party entity tries to get a hold of your data, it'll be completely unreadable/crackable due to the infinite algorithms provided by BulletVPN's encryption. Aside from that, BulletVPN cloaks your IP address and anonymizes your online identity.
With a new IP assigned according to the server you are connected to, you'll browse the internet undetected and gain the ability to access geo-restricted channels wherever you may be. For example, if you connect to a UK server provided by BulletVPN, you'll receive a British IP address.
As a result, you'll be able to unblock ITV in your area and stream French Open 2022 live with ease. It's very easy. All you have to do is follow the steps below:
Sign up with BulletVPN.
Download and install the BulletVPN app on your device.
Activate the app and sign in with your account.
Connect to a UK server.
Launch your chosen channel's website or app.
Login in if necessary.
Stream the 2022 French Open live anywhere.
With BulletVPN, you can connect to servers in over 55 countries. Not only that, but with its UltraHD dedicated servers, you can guarantee the fastest speeds possible even if the location is far away from yours.
Aside from streaming, BulletVPN excels in the security department, offering the best features such as a kill switch, Bullet Shield, as well as top-level encryption. To test the service out, sign up for BulletVPN's 30-day refund policy. You can ask for your money back in case it didn't suit your needs.
BulletBVPN's Smart DNS – A Streaming Alternative
With BulletVPN, connecting to a VPN server isn't the only method to unblock geo-restricted channels in unsupported regions. In fact, the service has an alternative way that goes by the name of Smart DNS.
This technology is not meant to protect your data, so there won't be any encryption. It only bypasses geo-restrictions by rerouting the URLs that are responsible for showcasing your actual location. That also means that your IP address remains intact.
If you have a BulletVPN account, you can check the list of channels that are supported through BulletVPN's Smart DNS service. ITV is one of them and it's probably your best option as it offers live French Open broadcast for free.
Roland Garros 2022 – Inside the Legendary Tournament
The 2022 Roland Garros will be held between the 22nd of May and the 5th of June, 2022. As we're accustomed, the tournament will take place at the Stade Roland Garros and will host the best of the best in Tennis going head to head to determine who the champion will be.
Novak Djokovic and Barbora Krejčíková are participating as the defending champions. But who else is participating? Find out in the list below:
Men
Novak DJOKOVIC (1)
Daniil MEDVEDEV (2)
Alexander ZVEREV (3)
Stefanos TSITSIPAS (4)
Rafael NADAL (5)
Carlos Alcaraz (6)
Andrey Rublev (7)
Casper Ruud (8)
Women
Iga Swiatek (1)
Barbora Krejcikova (2)
Paula Badosa (3)
Maria Sakkari (4)
Anett Kontaveit (5)
Ons Jabeur (6)
Aryna Sabelenka (7)
Karolina Pliskova (8)
Stream the 2022 French Open Live – Final Words
You now have everything you need to stream the French Open regardless of the country you reside in. With BulletVPN, not only can you watch such legendary tennis tournaments, but you can also tune into any sports anywhere.
All you have to do is sign up for the service, connect to the right VPN server, and start streaming. If you need any help, BulletVPN's customer support is always ready to answer all of your inquiries.