How to Watch the Qatar World Cup 2022 Live Online
Posted by BulletVPN on 01 09 2022.
The legendary World Cup tournament is around the corner and we're quite positive that you're excited to stream it online. FIFA has made it easier for anyone to watch the competition thanks to major broadcasting deals around the world. However, some channels are pricey, while others offer limited access. Not to mention that geo-restrictions still play a huge role when it comes to what you get to access. The World Cup kicks off on November 20th, 2022, and here's how you can stream it live for free anywhere with BulletVPN.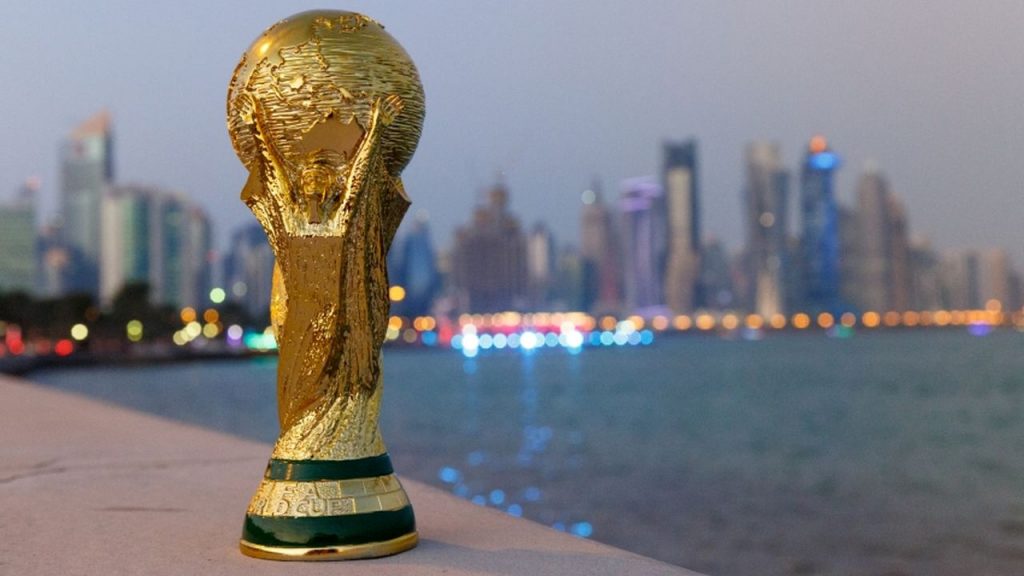 World Cup 2022 – The Streaming Channels
The World Cup is, without a doubt, the biggest sporting event in the world. Billions of viewers, regardless of their region, tune in to see what 32 of the best national teams can do when they clash together.
The excitement is there, and the broadcasting rights are also there. FIFA made sure that everyone gets to see the action by cutting deals with major services across the globe. Now, as we mentioned, some are free and some are premium.
With BulletVPN, you'll have the option to access any of them. But that's something we'll be discussing later on in the guide. As for now, here are the 2022 World Cup's official broadcasters:
Free Channels
SBS (Australia)
ORF (Austria)
DR TV (Denmark)
TF1 (France)
ARD/ZDF (Germany)
Rai Play (Italy)
NRK TV (Norway)
RTP Play (Portugal)
Match TV (Russia)
RTVE (Spain)
BBC iPlayer/ITV (The UK)
TRT (Turkey)
Paid Channels
TV Globo (Brazil)
TSN (Canada)
TV2 Play (Denmark)
beIN Sports (France)
Voot (India)
beIN Sports (MENA)
SuperSport (South Africa)
Fox Sports (The US)
We deliberately separated the channels to showcase that there are a lot of them that offer the entire competition for free. Now, despite the wide variety of streaming services, geo-blocking still applies. We're going to address that in the next part, followed by the step-by-step guide to unblocking each and every one of them.
The Geo-Blocking Predicament
When it comes to online streaming, things aren't as easy as they may seem. Channels have broadcasting rights, which prohibit them from distributing their content in certain regions. That's why geo-blocking exists.
The mechanism relies on your IP address. Once you launch a certain website or service, it will examine your IP to determine your location. If you live outside its coverage area, you'll be blocked on the spot.
For example, BBC iPlayer only operates in the United Kingdom. In other words, you need to be a UK resident (UK IP Address) to access the channel's content. If you live abroad, such an IP is exactly what you lack, resulting in an error message that looks like the following:
"BBC iPlayer only works in the UK. Sorry, it's due to rights issues."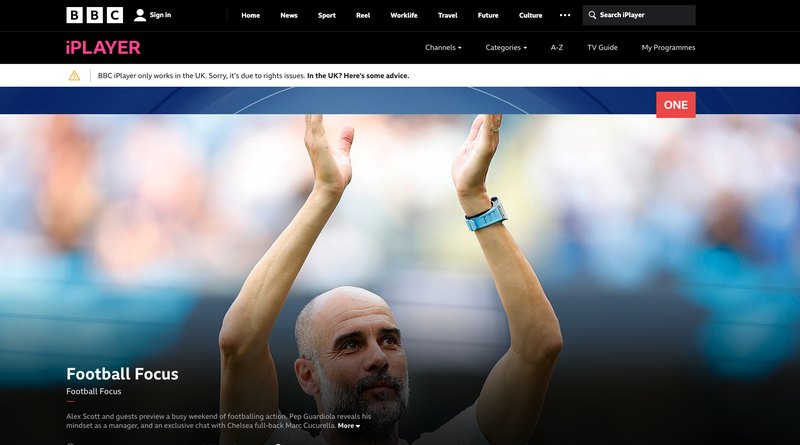 So basically, the issue here is your IP address, which you can easily change using
BulletVPN
. If you want to know how to bypass geo-restrictions and
watch the 2022 World Cup wherever you are
, make sure to go through the next part.
Channels Unblocked – World Cup Live Anywhere with BulletVPN
BulletVPN is first and foremost an online tool that helps elevate your security and privacy while browsing the web. Once you establish a connection, BulletVPN shields your data using military-grade encryption, which deems it unreadable by any third party that might try to intercept it.
Moreover, once you connect to a server, BulletVPN will cloaks your IP address. Not only does it anonymize your browsing activities, but it also grants you a temporary IP address in the region where the server is located.
In other words, you'll be able to access any website/service exclusive to that region wherever you may be. It's a very easy task. In the steps below, we're using BBC iPlayer as an example as it's a free channel. But please note that the process works with any of the channels in the list above provided you connect to a server in their respective countries.
With that said, here's what you need to do:
Subscribe to BulletVPN.
Download and install the BulletVPN application.
Activate the client and sign in with your credentials.
Connect to a UK server (If BBC iPlayer is your choice).
Launch BBC iPlayer's website or application.
Sign in with your free BBC account.
Stream the 2022 World Cup anywhere.
With BulletVPN, you can connect to more than 150 servers across 55 countries. That means you can unblock almost every single channel broadcasting the 2022 World Cup. If BBC iPlayer, for instance, is not your choice, just connect to an Australian server and watch the matches on SBS. It's also free.
Also, with BulletVPN, you get to try out the service before making any decision. A 30-day refund policy is provided, so there's no risk in signing up. Not only that, but new customers also get a free trial.
Inside the 2022 World Cup
This year's World Cup commences on November 20th, 2022, and is set to conclude on December 18th. The 22nd running of the FIFA World Cup competition is going to be more exciting than ever as everyone is waiting for this epic clash of the best national teams.
In fact, in 2018, more than half of the world's population tuned in to watch the World Cup that took place in Russia. Now, held in Qatar, the number is definitely going to skyrocket as more and more streaming services are broadcasting the event.
The teams have been decided and we're getting a showdown between 32 of the world's finest. Here are the teams participating in the 2022 World Cup distributed into their respective groups:
Qatar, Ecuador, Senegal, and the Netherlands
England, IR Iran, USA, and Wales
Argentina, Saudi Arabia, Mexico, Poland
France, Australia, Denmark, and Tunisia
Spain, Costa Rica, Germany, and Japan
Belgium, Canada, Morocco, and Croatia
Brazil, Serbia, Switzerland, and Cameroon
Portugal, Ghana, Uruguay, and the Korea Republic
If you want to know the full World Cup schedule, make sure to visit this page. It has every single detail about the matchups in 8 venues across Qatar.
World Cup 2022 Live – Possible with BulletVPN
The 22nd World Cup is almost here, so you'd better start acting. We've listed all the channels above. All you have to do is pick the right one for you and subscribe to BulletVPN. Once you do so, connect to a server in the channel's respective country.
Now, you're ready. Enjoy the best football competition in the world no matter where you reside. Remember, if you need further assistance in this task, BulletVPN's support team is available to receive your inquiries.