How to Watch Channel 4 Outside the UK with BulletVPN
Posted by BulletVPN on 28 04 2020.
Channel 4 has become a very popular channel in the UK. In fact, in 2018, All 4 – Channel 4's online streaming service had more than 19.6 million registered users. But there's one problem. Due to contractual agreements and regional limitations, Channel 4 is only available for viewers living in the UK. Well, that's about to change. Here's how you can watch Channel 4 anywhere with BulletVPN.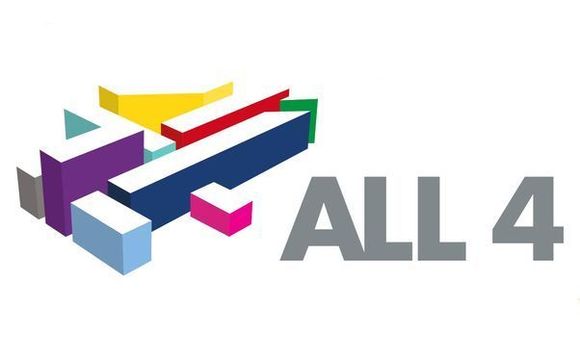 All 4 – All Geo-blocked
Just like almost every streaming service around the world, Channel 4 applies geo-blocking on its content. This is a mechanism used to restrict user access to specific locations, and Channel 4's happens to be in the UK.
In other words, viewers who are trying to watch the channel from abroad will be instantly blocked on both CHannel 4's website and the All 4 streaming app.
Here's how it works. Your IP address reveals a lot of information about you, including your location. Once the channel examines your IP and determines where you live, it'll block your access to their service (if overseas).
Your request to stream content from Channel 4 servers gets instantly blocked as your IP address is not based in the UK. Without a British IP address, the following error will appear:
"Not Available. All 4 is only available in the UK."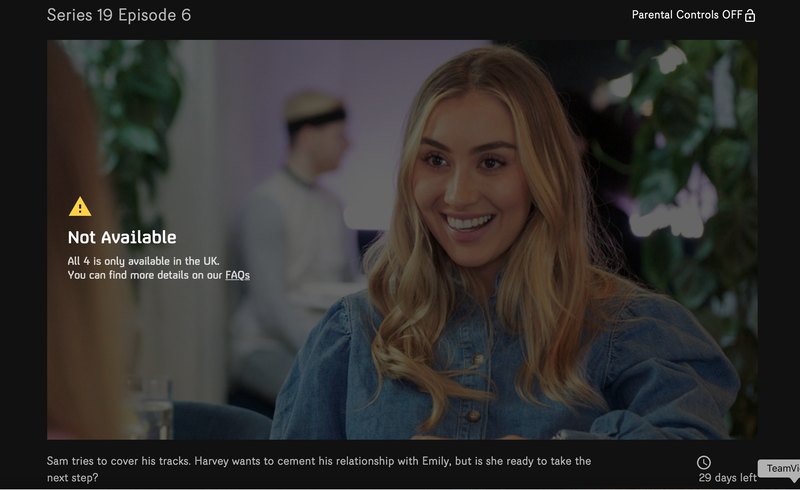 To fix a problem we must address it first. And now that we did, let's head over to the solution part so that you can learn how to
stream All 4 abroad.
Watch Channel 4 Using BulletVPN Anywhere
Every internet-connected device has a distinct IP address that cannot be changed. However, it can be temporarily replaced if you use a Virtual Private Network.
BulletVPN is a leading VPN provider created to enhance users' security, maintain their anonymity, and help them bypass the internet's limitations.
Gero-restrictions are everywhere, which kind of limits what users get to access on the internet. Channel 4 is one of the services you can get if you're outside the UK. But with BulletVPN, it's all possible.
BulletVPN offers more than 100 servers across 51+ countries, including eight in the United Kingdom. Once you connect to a UK server, BulletVPN reroutes your data through a private tunnel, encrypting it in the process.
Moreover, BulletVPN will spoof your online location and assigns you a temporary IP address in the UK, marking you as a current virtual resident in the country. As a result, you'll be able to stream Channel 4 and all other UK-restricted services wherever you are.
All 4 Anywhere – The Steps
Now that you know what BulletVPN is and does, here's how you can watch Channel 4 outside the UK:
First, sign up with BulletVPN. There are several plans to choose from along with a no-questions-asked refund policy.
Next, download the BulletVPN client on your device. The service has dedicated apps on Windows, Android, iOS, Mac, and FireStick.
Run the app, sign in with your BulletVPN credentials, and open the server list.
Connect to a UK server. We recommend the ones labeled UltraHD Support for excellent speeds.
Wait a few seconds and launch Channel 4.
Sign up if you don't have an account. If you do, start streaming All 4's content anywhere.
Please remember that you have to alter your time zone on your device for this to work. Otherwise, no matter what you do, the service won't allow you access.
Once you set your time zone to the UK and you've connected to BulletVPN, you'll be able to stream All 4 anywhere. BulletVPN offers a 30-day refund policy in case you change your mind later on.
Moreover, if you want to take the service for a test drive, you can always opt for a 1-day free trial. This applies to Android users and those who contact customer support only.
All 4 – The Content
Channel Four isn't that popular for nothing. In fact, the service offers content from all over the world. Here are a few titles to get you started:
Naked Attraction
Friday Night Dinner
Hunted
Hollyoaks
First Dates
The Circle
The Inbetweeners
Utopia
A Place in the Sun
The Virtues
GameFace
Catastrophe
Shameless
The Accident
Black Mirror
Traitors
Crashing
Travel Man
All these titles are available to stream on your PS3, PS4, Xbox One, Roku, Amazon Fire Stick. Samsung Smart TV, Android, iOS, PC, and Mac.
Get All 4 Anywhere with BulletVPN – Final Words
All 4 makes some excellent shows and broadcasts a lot of top series made by other production companies. From Showtime to Netflix, Channel 4 does have the right to some of their content.
However, it does not have the right to broadcast outside the UK. With BulletVPN, you can get All 4 no matter where you reside. If you have any more questions, you can contact the BulletVPN support team for assistance.