How to Watch Hulu Outside the United States
Posted by BulletVPN on 24 09 2019.
Hulu is one of the biggest streaming services in the United States. The channel boasts content from several film studios and TV channels from all over the world as well as some of the most popular original titles out there. If you live in the United States, you'll be able to stream the likes of The Handmaid's Tale, Castle Rock, Shrill, Marvel's Runaways along with Live TV. However, apart from Japan, Hulu is basically non-existent outside the US. So, if you're on vacation, gap year, a business trip, or simply, a US expat, your Hulu subscription is going to waste. Well, not quite. If you make use of BulletVPN, you'll be able to bypass regional restrictions and access Hulu anywhere in the world. Follow this guide and find out how you can do so.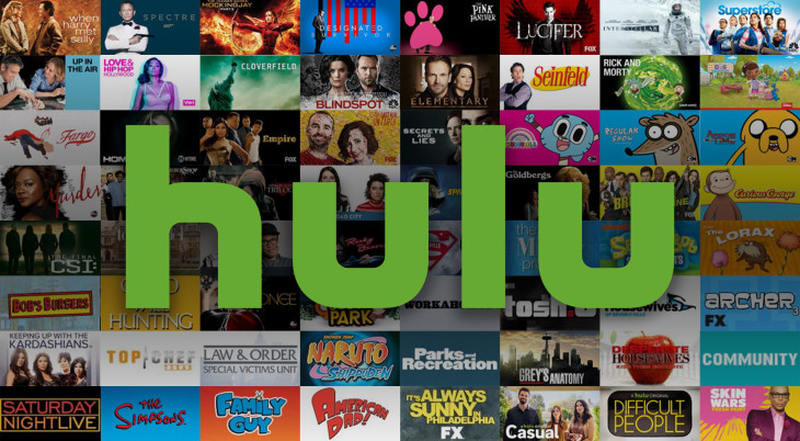 Hulu's Regional Restrictions and VPN Blocks
Your geographical location dictates what you can access on the internet. In Hulu's case, being outside the United States restricts your access to its content. Hulu examines your public IP address to determine your location.
Once it figures out that you live outside its area of coverage, it'll block you almost instantly. This is the geo-error message you'll be getting if you try to stream Hulu abroad:
"Hulu isn't available to watch in your location. It seems that you are located outside of Hulu's geographical service area."
Hulu can block VPN access as well. Its blocking mechanism is even stronger than the Netflix ban. This is the message you get if a VPN was unable to access Hulu.
"It looks like you're using an anonymous proxy or VPN. You'll need to disable it to watch Hulu."

But that doesn't have to be the case. If you use
BulletVPN's American servers
, you'll be able to
access Hulu's wide range of content
no matter where you as well as bypass its VPN block.
Get Hulu Outside the United States Using BulletVPN
BulletVPN is a VPN service that focuses on users' privacy and security. When you connect to BulletVPN's servers, your whole traffic will be shielded with 256-bit AES encryption along with the latest security protocols such as PPTP, L2TP, OpenVPN, IKEv1, and IKEv2.
As for privacy, BulletVPN does not keep logs of your browsing activities, so everything you do online remains private. In terms of bypassing regional restrictions, you need to connect to a US server to hide your identity and appear to be browsing in the United States.
Once you're connected, you'll obtain an American IP, which is what's required by Hulu to allow you access. As a result, you can stream the entire Hulu catalog despite your current location.
So, without further ado, here's how you can unblock Hulu anywhere in the world:
Visit BulletVPN's website and subscribe to the service.
Download and install the VPN application on your device. BulletVPN has dedicated clients for Android, PC, Mac, iOS, and FireStick.
Next, run the application and sign in with your BulletVPN username and password.
Head over to the server list and connect to one in the United States. This is how it looks like once the connection is established.





Now that you have a US IP address, launch Hulu's website or its dedicated application.
Stream Hulu just like any other American resident out there. Let's take a glimpse of American Ninja Warrior while we're at it.

There you have it. That's how you unblock Hulu using BulletVPN's blazing fast American servers. If you want to know more about BulletVPN's service, check out this full review.
Access Hulu Overseas with BulletVPN's Smart DNS Proxy
BulletVPN has another way for you to access Hulu outside the US, a VPN alternative, Smart DNS Proxy. Unlike VPN, Smart DNS doesn't change your IP address in the process. It just alters the URLs responsible for showcasing your current location. With that, you'll be streaming Hulu as well as your local channels simultaneously.
Here's what BulletVPN's Smart DNS will grant you:
Blazing fast speeds as there's no encryption in place. You'll be streaming Hulu with minimal speed loss, but you'll lack the extra security in the process.
Smart DNS can be configured on a wide range of devices, including PlayStation, Xbox, Chromecast, PC, Mac, Android, iOS, Apple TV, and Smart TVs. That comes in handy considering you can stream Hulu on unlimited devices if you opt for its $14.99 package.
With your IP address intact, you can navigate between unblocked channels and local ones at will.
BulletVPN's Smart DNS comes for free with your basic subscription. There's no extra fee included, and you don't have to install any additional software. If you don't know your way around, log in with your BulletVPN's account. After that, head to the Smart DNS section and follow the setup guides there based on the platform you're operating.
Once you're done configuring Smart DNS on your device, you'll be able to watch Hulu from anywhere in the world.
Final Thoughts
Accessing Hulu outside the US has never been easier with BulletVPN. You can either use BulletVPN's VPN or Smart DNS services to fulfill the task. You can try out BulletVPN's service risk-free courtesy of a no-questions-asked 30-day refund policy. In case you got stuck not knowing what to do next, you can always reach out to BulletVPN's support team. They're always ready to aid you with your problems.