How to Watch American Amazon Prime Video outside the US
Posted by BulletVPN on 16 12 2019.
The first part of its name says how big it is, it's Amazon Prime Video. The channel is one of the top streaming services in the world, covering around 200 countries. However, the content you get is based on the region you're living in, and the US arguably has the best library. But that doesn't matter anymore if you're using BulletVPN. So, here how you can get US Amazon Prime anywhere.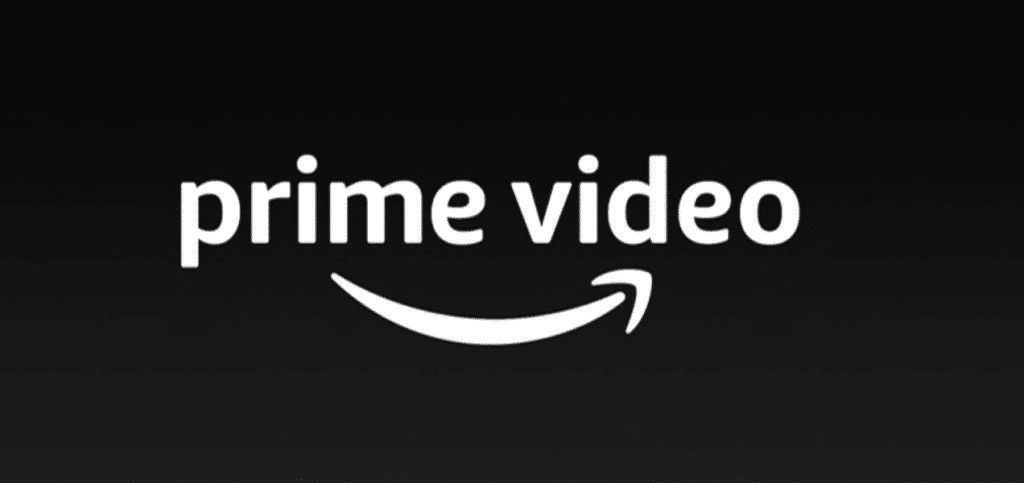 Amazon Prime Video – The Best Lies in the US
The number of Amazon Video subscribers in the United States stood at 50.23 million by 2018, and it keeps on growing courtesy of its over the top content.
However, their worldwide subscribers reach over 75 million and could reach 100 million by the end of 2020. But just because the service is available on a global scale, it doesn't mean that its content is as well.
Amazon restricts its content to certain locations, which means that some TV shows and movies cannot be accessed in specific parts of the world.
So far, the US library is the most popular, offering a larger selection of titles than other catalogs. If you want to watch a certain movie that's only available in the US, a geo-error message appears. Captain America: The First Avenger is only available in the United States. Here's what you get when you search for it in the United Kingdom:
"This title isn't available in your location."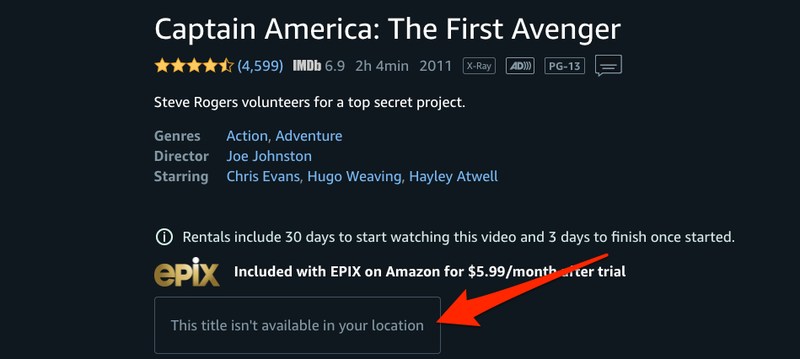 To circumvent such restrictions, you should
fake your location
and trick the channel into thinking that you reside in the United States. And one of the most effective ways to do that is to use
BulletVPN
.
Get the US Amazon Prime Video Anywhere with BulletVPN
BulletVPN launched its service back in 2017 as a means to increase your online security. It offers the latest military-grade encryption along with top-notch security protocols.
Also, it offers servers in 51 countries, which means you can access hundreds of restricted channels no matter where you are. BulletVPN routes your internet traffic through a remote server in a location of your choice. Next, it encrypts your data and masks your real IP address, replacing it with a temporary one in the country where the server is based. As a result, you'll be able to access all online-restricted content in the area.
For example, if the server is in the US, you'll get an American IP address. That way, you can access the US Amazon Prime Video along with other US-based channels wherever you may be. But before you head to the solution part, you should know that Amazon Prime has a tough VPN blocking mechanism.
Using a non-credible VPN will get you another block, with another error message. Here's how it looks like:
"Your device's internet connection is using an HTTP proxy which prevents playing your video. Please close or disable any proxy programs and try again. Error 1042."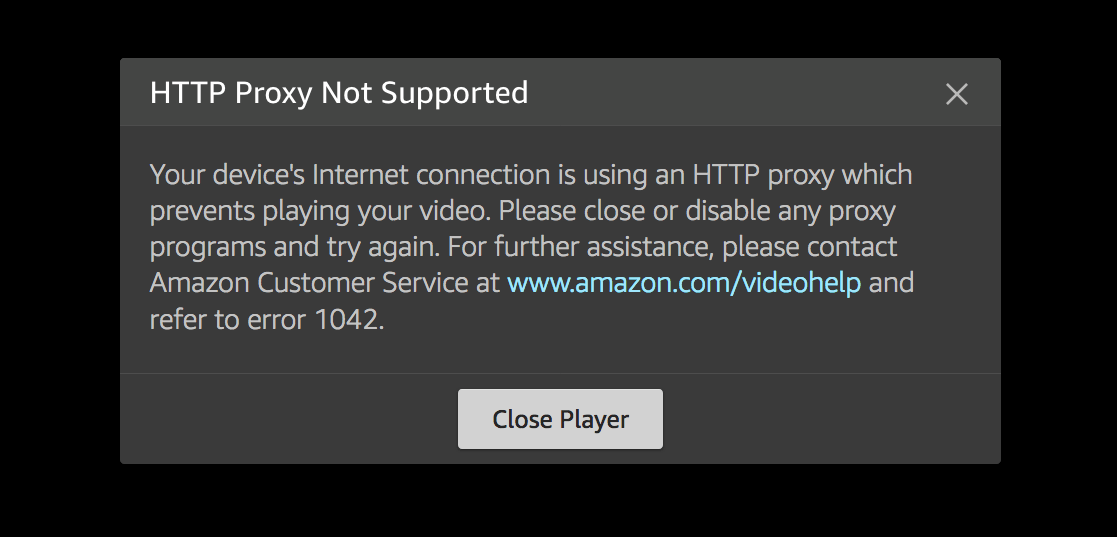 BulletVPN
can workaround this VPN block and can get you the US library with a push of a button.
The Steps – Prime Video Anywhere
Now that we shed some light on the problem you'll be facing, here's how you can get Prime Video's American library anywhere:
First, head over to BulletVPN's website and sign up for the service.
Once you create an account, you have to download and install the app on your device.
Next, activate the app and connect to a server in the United States. Try Lake Geneva 1, it's guaranteed.


After that, launch Amazon Prime Video and search for Captain America: The First Avenger. You'll notice the difference. Yours will say Watch Now.


Now you have the Amazon Prime's American Library. Enjoy.

BulletVPN is a premium service that promises to deliver blazing-fast speeds and ultimate security. Wherever you may be, or whatever the channel you're looking to unblock, BulletVPN has the means to do the job for you.
You have several subscription plans and they all come with a money-back guarantee. If the service did not live up to your expectations, you can ask for a full refund within 30 days of purchase.
A VPN Substitution – BulletVPN's Smart DNS
Despite being new to the scene, this BulletVPN managed to build a decent reputation for itself by providing some high-quality features. So, you got an idea of the VPN service it offers, but there's more when it comes to streaming restricted content.
A VPN will tamper with your internet connection, causing a slight drop in speeds, depending on the quality of the provider. Although BulletVPN has very fast speeds and you won't even notice the drop, the process is inevitable.
That's why BulletVPN offers a way around that, and it goes by the name of Smart DNS Proxy. This technology doesn't change your IP or encrypt your data, which means you won't have extra security and anonymity. However, with those sacrificed, you'll be watching HD-content at full speed.
There's more. Smart DNS also expands your device's support to reach what a VPN can't. This includes the likes of PlayStation, Xbox, Chromecast, Apple TV, Smart TVs, and Android TVs. Now, here's how you set up BulletVPN's Smart DNS service:
Subscribe to BulletVPN.
Follow the setup guides based on the device you're using and configure Smart DNS on it.
Activate Amazon Prime's website or its application.
You now have the American version of Amazon Prime Video.
Smart DNS comes free of charge with your subscription. It's very easy to set up and no additional software is needed for the process. There's always that 30-day refund policy if you want to test the service out. Also, the setup guides available on the website are very easy to follow, so you'll be watching US Amazon Prime in no time.
Amazon Prime Video – A Streaming Service on All Devices
You now know what Smart DNS does, which brings specific platform users some good news. Below, you'll find a list of Prime Video compatible devices. Check if yours is supported by the mega channel:
PC
Mac
Android
iOS
PlayStation
Xbox
Wii
Smart TVs
Amazon Fire Stick/TV
Roku
Android TV
Why the US Amazon Prime Video
As we mentioned, the catalog you get is based on the region you're settled in. Every country has its own Amazon library, but so far, the US has the richest one. Let's take a look at what you'll be getting from Amazon once you unblock its US counterpart in your country:
Mr. Robot
Captain America
Suits
Monk
Psych
The Tick
Siberia
Ray Donovan
Power
Goliath
The Boys
Feed
The Wire
Hannah
Blue Bloods
Vikings
Bones
Doctor Who
Fortitude
Star Trek
Survivor
Twilight
Nightcrawler
Watch US Amazon Prime Video Anywhere with BulletVPN – Final Words
Amazon Prime Video is an excellent streaming service that brings you a wide variety of series, movies, and programs from all around the world. You just have to need the right version to tap into the best content available.
Now, with BulletVPN, that's possible as you'll be accessing the US catalog of the streaming giant. If you need any help in setting up BulletVPN, you can always contact customer support and they'll reply instantly.