How to Avoid NBA League Pass Blackouts
Posted by BulletVPN on 01 08 2020.
The NBA has no shortage of channels to watch live games. But still, the NBA's League Pass is the best way to enjoy the 2019/20 season on October 22nd, 2019, live without subscribing to long term cable deals. The service allows basketball fans in the US, Canada, and abroad to stream their favorite teams collide. There are two versions of the service, one based in the US and Canada, and the other dedicated to international viewers. These versions can't be any different in terms of price, package, and content. Unfortunately, there's one more difference. Fans in Canada and the US might find it hard to stream NBA League Pass' live content due to blackout restrictions. But with BulletVPN, that can be easily avoided. With that said, here's how you can avoid NBA League Pass blackouts using either BulletVPN or BulletVPN Smart DNS proxies.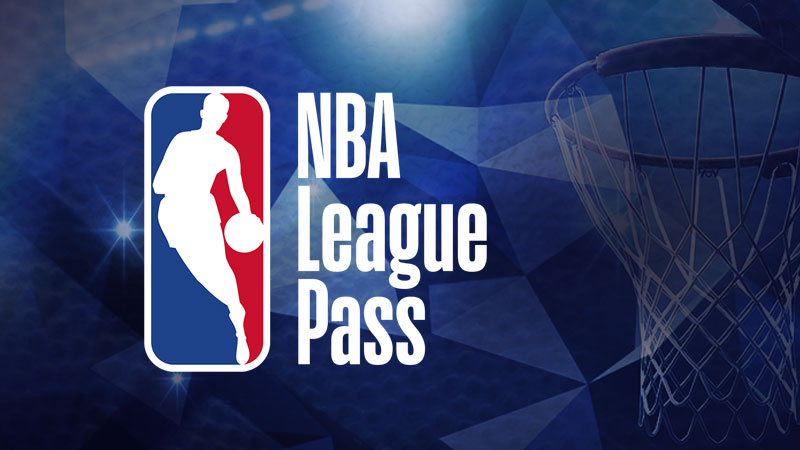 NBA League Pass – Blackout Workaround
As mentioned above, NBA League Pass is the perfect way to watch content from state to state in the US. However, sports fans in the country will or have, at some point, run into the unfortunate implementation of blackouts.
The blackout mechanism is used when a specific match is broadcasted on national TV networks such as NBA TV, TNT, ESPN, or ABC. In some cases, that won't be a problem for US residents as anyone can switch to their TV and watch the games on one of these channels.
An issue is present when that viewer has cut the cord and relies on streaming platforms, such as NBA League Pass. That's when they'll witness blackouts. If you're new to this, you'll see an error message such as this:
"This game is currently unavailable due to national blackout restrictions."

To sum it up, you get blacked ut based on your geographical location. How does the streaming service determine that? Well, that's simple, your IP address. In case you didn't know, your IP reveals a lot of information about you, including your whereabouts, ISP, web browser, and the device you're operating. If you're located in a region where the game is being broadcasted on TV, NBA League Pass will be blacked out. Fortunately, that can easily be solved with the following:
The Solution
You have two ways to circumvent the issue, but both ways demand a certain tool to work smoothly, BulletVPN. With this robust internet tool, you don't only get access to League Pass without blackouts; you also get to subscribe to the international version while residing in the US.
A VPN is a way to protect your data while you're browsing the web. When you connect to a server, your data passes through a private tunnel to a server in a country of your choosing. Once the connection takes place, you'll appear to be browsing the web from the region where the server is based. You then will receive an IP address valid in that country and direct access to restricted content there.
So, if the International LP is your choice, connect to a VPN server in the UK, for example. That way, you can enjoy the 2019/20 NBA season blackout-free and for a lower price.
As for the League Pass in the US or Canada, just pick a server in a state where the game is not being shown on TV. You now have access to both League Passes with Bullet VPN.
So, now you know what BulletVPN is capable of. Here's how you can avoid NBA League Pass Blackouts:
Sign up with BulletVPN's service.
Download and install their VPN application on your device.
Run the VPN app, sign in, and head over to the server list.
Connect to a server based on the service you've chosen:

A US or Canadian server in a state where no official TV broadcaster is available.
A foreign server to subscribe to the International League Pass.

Launch the selected service and subscribe if you don't already have a subscription.
Stream the 2019/20 NBA season on October 22nd, 2019 blackout-free.
BulletVPN – The Other Way Around Blackouts
Some of you are avid streamers. Therefore, you won't tolerate any latencies or buffering issues. In case you didn't know, a VPN's encryption tampers with your internet speed in exchange for ultimate security. Despite having blazing-fast servers, BulletVPN still offers you a VPN alternative that strictly exists for bypassing regional restrictions.
When you subscribe to the service, you'll have access to BulletVPN's free Smart DNS feature. You should know that if you configure Smart DNS on your device, you won't be getting that extra layer of protection a VPN offers. So, here's what you get when you operate with Smart DNS:
No security-features, but you'll be streaming HD-content with minimal speed loss.
Your IP address stays intact. That means you'll be able to access restricted content as well as your local services simultaneously.
You can configure Smart DNS on almost every device out there. That includes the likes of PlayStation, Xbox, Mac, PC, Fire TV, Android, iOS, Chromecast, Smart TVs, Apple TV, and Android TV.
BulletVPN grants you access to both the VPN and Smart DNS services under one subscription. However, it also offers you a way out in case you weren't satisfied with the product. You get a full refund within 30 days of purchase. So, give it a test drive and watch the 2019/20 NBA season anywhere, anytime, blackout-free.
Bypass NBA League Pass Blackouts Using BulletVPN – Final Thoughts
With BulletVPN, blackouts will cease to exist. In case you don't know how to configure the service on your device, check the guides on the official website. They have all the details in a comprehensive layout for everyone, even non-tech-savvy users.
In case you need any help, contact their customer support. They're always there to help you out with any problem you might come across. Use BulletVPN and enjoy the full 2019/20 season without any blackout restrictions.