How to Bypass MLB.tv Blackouts with BulletVPN
Posted by BulletVPN on 02 02 2023.
The MLB season is finally here. In other words, you should prep yourself for the upcoming one on March 30th, 2023. By prepping yourself, we mean you should start looking for a way to stream the season live. The cord-cutting revolution has taken over the world, particularly when it comes to sports in the US. That's why most of you use MLB.tv as a means to watch MLB games online. However, there's a hitch in the road that comes in the form of blackout restrictions the MLB.tv has set up on its streaming platform. This is one big problem that demands a simple solution – BulletVPN.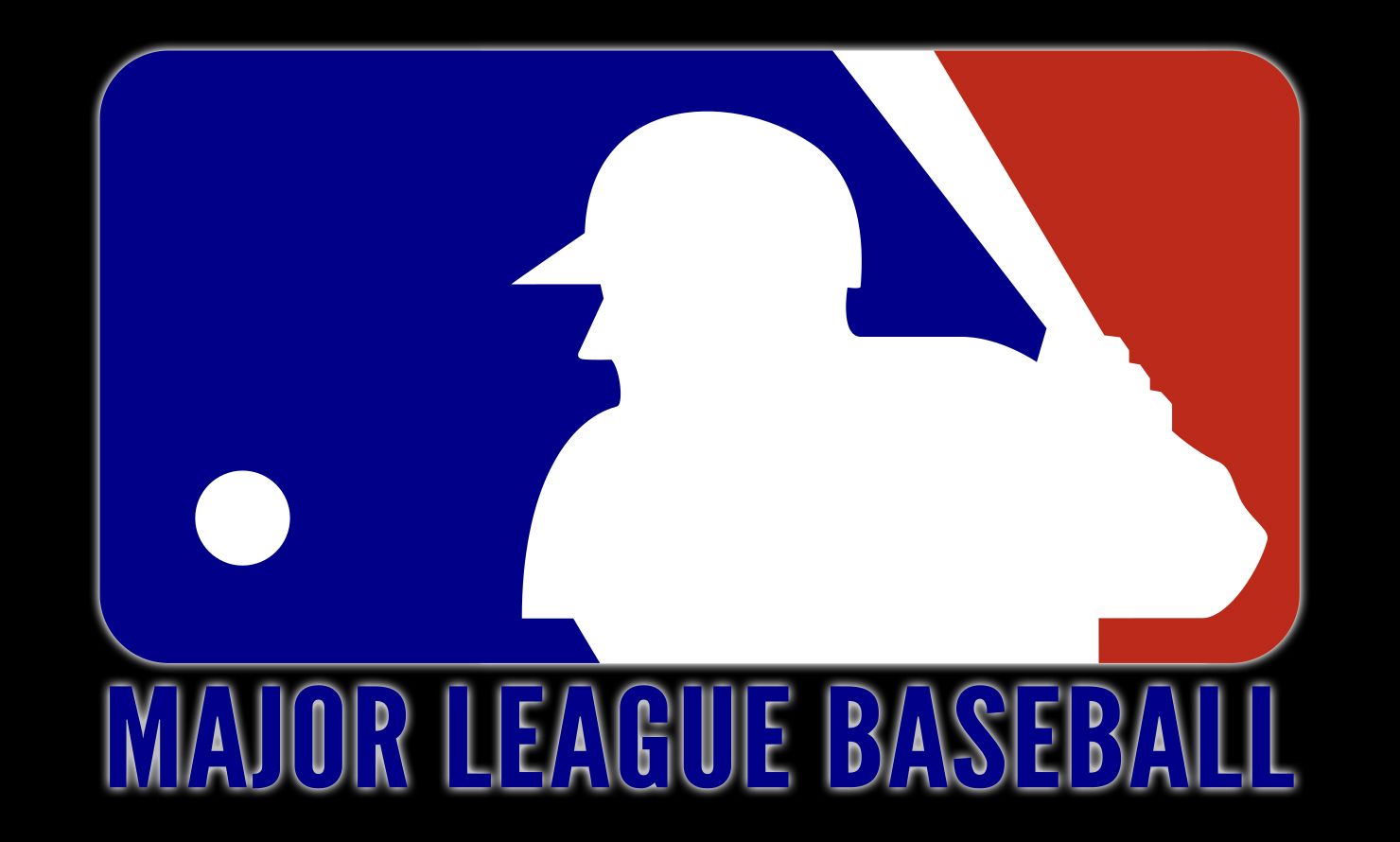 MLB.tv – Your Game is Blacked Out
Before we provide you with a solution, we should assess the problem at hand. This issue isn't just for MLB's streaming service; it also includes the likes of the NBA, NHL, UFC, and more. You see, blackout restrictions occur when a major TV provider has the right to a game. In other words, if a game is available on TV, MLB.tv's service will be subject to blackouts. If you live in a region where the following are broadcasting a certain game, don't expect MLB.tv to operate:
How do you know that you are blacked out? The following error messages will pop up. We've given you several examples from PC and mobile devices so that you get a better idea about what it looks like.
"We're sorry. We have determined that you are located inside one of the applicable Club's home television territories and are therefore blacked out of watching the game you selected. Live Audio of this game is available as part of your MLB.TV subscription."


"Blackout Restriction. It has been determined that you are blacked out of watching the video you selected."

Now that we have shown you what it's like to be blacked out by a streaming service, we will provide you with all the information you need to circumvent the issue using BulletVPN.
MLB.tv – Blackout Free with BulletVPN
MLB.tv depends on your location to enforce its blackout restrictions. In case you didn't know, your IP address reveals a lot of information about you. That includes your location, browser, ISP, and the device you're operating. 
If the service determines that you live in a region where blackouts apply, well, you know what happens. But that doesn't have to be the case for long. BulletVPN is a Virtual Private Network that can help you change your location and appear to be browsing the web elsewhere.
That, of course, depends on the server you connect to. Once connected, BulletVPN will encrypt your data and assign you a new IP address in the country where the server is located.
For example, if you wish to watch a match that's blacked out in New York, you could connect to a VPN server in Chicago if a major provider isn't present. That way, you'll spoof your online location, and what was once banned is in your hands with the help of BulletVPN.
Another way to bypass MLB blackouts is to sign up for the international service. But how can you do that if you're living in the US? Well, if you can change your location to another city, you bet you can alter it to another country with BulletVPN. It's really easy. This is what the website has to say.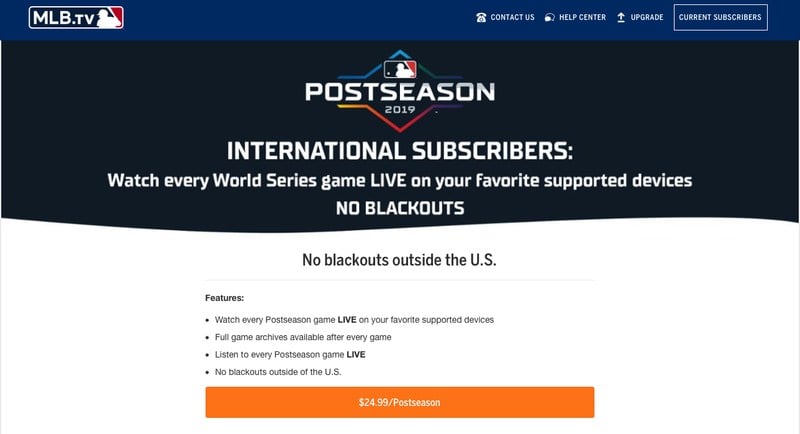 The Steps
We gave you a brief explanation of what BulletVPN is capable of. Now, let's explain it in a step-by-step process:
Start off by signing up with BulletVPN.
Download & install our VPN app on your device.
Activate the app, sign in, and connect to a server based on what you need to do:

A server in the UK, for example, to access the International MLB.tv.
A server in a different state where no TV provider has the rights to the game.

Launch MLB.tv's website or its dedicated app.
Start streaming baseball games on MLB.tv wherever you are.
BulletVPN isn't just about changing your online location. It's a cybersecurity tool that also protects your data against any online threat that might target your device. Also, it hides your identity so that you can browse the internet without having to worry about who's spying on your activities.
Finally, BulletVPN offers a 30-day money-back guarantee. You can test our service risk-free and as for a refund within 30 days of purchase if it doesn't live up to your expectations.
A Streaming Alternative – BulletVPN's Smart DNS
If you don't know this yet, a VPN's encryption will cause a speed drop in your connection. BulletVPN's servers are very fast. So, if you're streaming using one of our servers, you won't have any problem.
However, for those that wish to watch their games in 4K and so, you should probably consider BulletVPN's Smart DNS service. This feature won't encrypt your data (No added security) but will allow you to stream geo-restricted content with minimal speed loss.
So, if you only care about watching your favorite matches, we do suggest this alternative. But what else does it do?
Smart DNS doesn't encrypt your data. Therefore, you'll be streaming MLB.tv at maximum speed wherever you are.
It doesn't change your IP address, so you can navigate between your local content and restricted one at the same time.
BulletVPN's application is compatible with Android, iOS, PC, Mac, and Fire Stick. However, with Smart DNS, you can expand this compatibility to cover the likes of PlayStation, Xbox, Chromecast, Apple TV, Samsung Smart TV, and Android TV.
Both VPN and Smart DNS are included within a single subscription. Also, they're available during your 30-day refund duration. Go ahead, and try it out; BulletVPN is completely risk-free.
Get Around MLB.tv Blackouts – Conclusion
MLB blackout restrictions have become a thing of the past, thanks to BulletVPN. Now, wherever you live, even if it's in the US or Canada, blackout restrictions will cease to exist. You can now stream the 2023 MLB season and every other upcoming one without a hitch.