How to Watch Kayo Sports Outside Australia with BulletVPN
Posted by BulletVPN on 12 10 2020.
Thanks to Foxtel, a new streaming platform for sports is taking over the streaming industry in Australia. Kayo Sports is the latest big name in the country, offering over 30,000 hours of live or on-demand sports each year. However, despite showing sporting content from all over the world, Kayo is still an Australian brand. And due to licensing rights with several global partners, users have to be in Australia to watch sports on the service. But that won't be the case for long. In this guide, you'll learn how to unblock Kayo Sports outside Australia and why BulletVPN is the perfect tool for the task.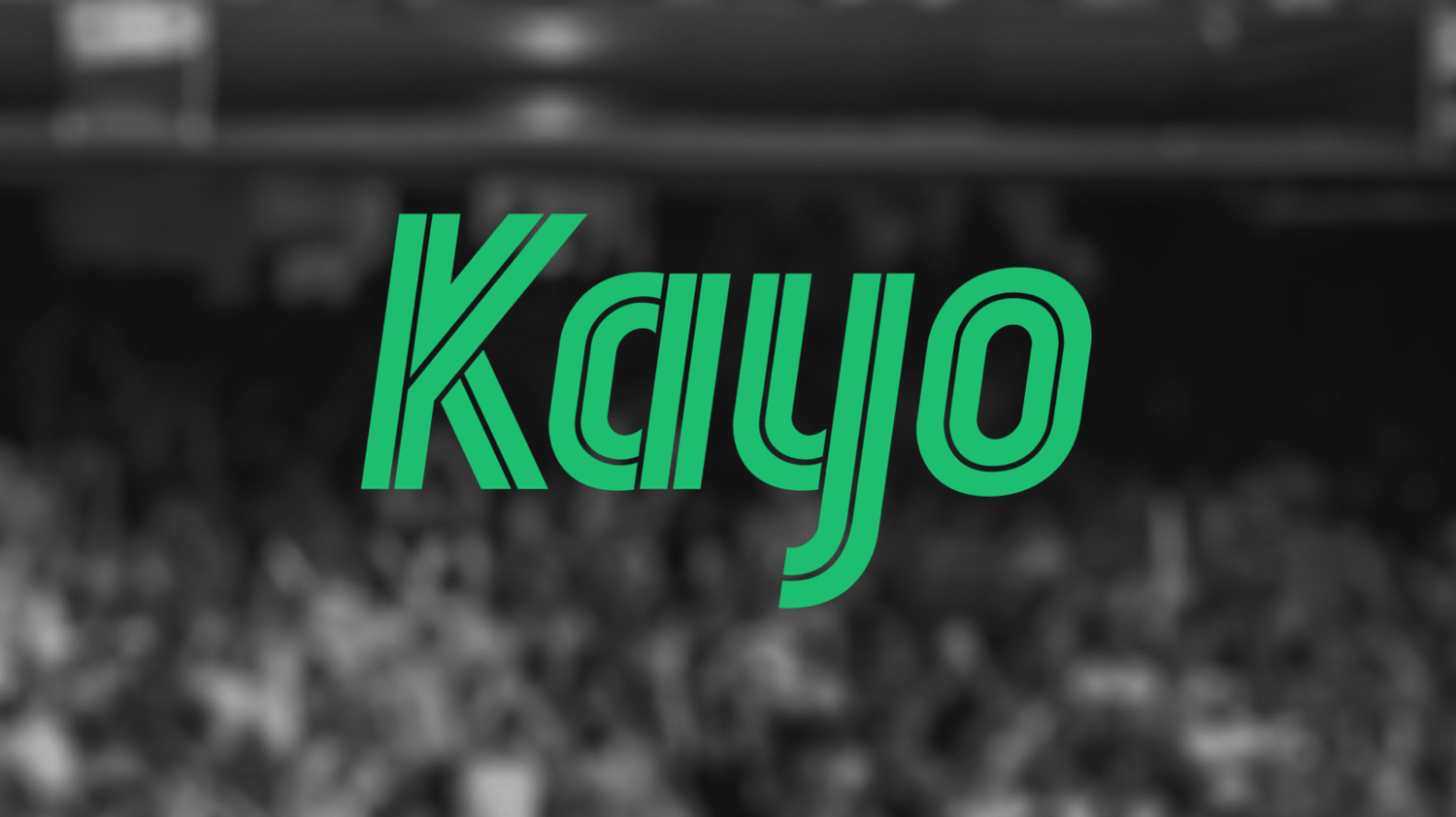 Kayo Sports – Geo-Restrictions Apply
In Australia, Kayo Sports, the streaming service owned by Australian pay-TV operator Foxtel has gained over 600,000 subscribers. The numbers are stacking up, especially during the pandemic. Also, Kayo is quite a new service, having launched on the 26th of November 2018, which means that the numbers will grow even more.
However, Kayo Sports subscribers' number will only grow as Australians living in the country sign up for the service. That's because Kayo does not operate outside Australia due to geo-restrictions.
Geo-blocking in the streaming world is quite common these days. Many streaming services like Hulu, Netflix, Disney Plus, BBC iPlayer, and more, apply such a mechanism to protect their content. It's mainly due to copyright reasons.
Each channel ge0-blocks its content in a certain way. Netflix, for example, assigns specific catalogs to certain countries since its practically available everywhere. Kayo Sports, on the other hand, joins the channels that only allow access in a single country.
Kayo Sports is an Australian channel and only operates within Australia. It examines the user's IP address to determine the location in which his/her traffic is coming from. Once the channel pinpoints the whereabouts and it happens to be overseas, it'll block every single attempt to view its content.
In other words, any user living abroad who tries to access Kayo will be blocked almost instantly. Instead of getting the video they chose, this geo-error message will appear instead:
"Sorry, Kayo Sports is only available for sports fans within Australia."
As we mentioned, access to Kayo Sports depends on the user's location, which is determined by his/her IP address. With a simple IP altercation, users can change their whereabouts and appear to be browsing the web straight from the Land Down Under, and the best way to do so is with a VPN.
Does Any VPN Unblock Kayo Sports?
We already stated that we're going to show you why BulletVPN is the ultimate way to unblock Kayo Sports abroad. Here's the fact. Any VPN can change its users' IP addresses and their location in the process.
However, Kayo Sports, along with dozens of other streaming channels, now block connections from several VPN servers. The IP addresses on these servers are shared by dozens and even hundreds of users at once.
While this adds an extra layer of anonymity, it makes it pretty obvious to Kayo Sports to determine what really is going on. Even top VPN providers have fallen victim to Kayo's VPN banning mechanism, which can be frustrating, especially to Australian ex-pats that already have a valid subscription abroad.
Kayo Sports can determine if the users' traffic is coming from a VPN server on two occasions. The first one would be the moment a user visits the channel's website, resulting in the following error:
"You don't have permission to access "http://kayosports.com.au/" on this server."
Even if some VPNs managed to get their customers past this error message, Kayo Sports wouldn't give them that satisfaction for long. On the Log-In page, there's another error waiting for users who are operating non-credible Virtual Private Networks.
"Sorry, we couldn't connect to our authentication services. Please try again later."
Kayo does state that it does not tolerate the use of VPNs, and users will be blocked if they use one. According to Kayo's website: "It's also important to note, that if you have a Virtual Private Network (VPN) enabled on your device, you will need to choose to disable it to access Kayo."
Now that we covered what issues Kayo streamers will encounter if they try to access the channel abroad let's begin with providing the solution – BulletVPN.
Kayo Sports Everywhere with BulletVPN
BulletVPN has been around for years now and have been giving its customers the opportunity to access the web without limitations. The service is well-known for its unblocking capabilities, as, over time, it has proved to be a worthy unblocker to streaming giants like Netflix, Hulu, Amazon Prime, as well as BBC iPlayer.
Moreover, BulletVPN is one of the few VPN providers that's able to get around VPN bans applied by Showmax, DStv, TVNZ, and NBC Peacock. These services have the toughest VPN blocks in the industry, which is why unblocking them is a very big deal.
As mentioned, to unblock a certain channel, you should be present within its area of coverage. Changing your location with BulletVPN depends on the server you connect to, and the scatters those over 54+ countries.
The servers offered by BulletVPN provide blazing-fast speeds, especially when connected to the "UltraHD Support" ones. However, we're talking about Kayo Sports here, so one of the 4 Australian servers is what's required.
You'll also see that the four servers on the list are labeled as "Kayo," which means you'll be able to use any one of them to unblock the channel.
The Steps
Now, with that said, here's what you need to do in order to watch Kayo Sports outside Australia:
Sign up with BulletVPN. The process is easy and takes around 3 minutes to finalize.
Download and install the VPN application on your device. You'll find clients on Android, iOS, PC, Mac, as well as FireStick.
Now, activate the app, sign in with your BulletVPN credentials, and open the server list.
Connect to an Australian server. You have four options to choose from – they all work with Kayo.
Wait a few seconds for the connection to establish and launch the Kayo Sports website or app.
Stream top international sports on Kayo Sports live anywhere.
With BulletVPN, you'll never have to worry about your subscriptions. The service is premium, which requires a certain fee. However, BulletVPN gives you the chance to take its service for a test drive courtesy of its 30-day refund policy.
It's simple… If you don't like the service, you can ask for a full refund within the first 30 days of purchase. Other than that, BulletVPN offers a 1-day free trial to those who sign up using their Android app. If you're not, then you can contact their support team via live chat and ask them to activate that for you.
BulletVPN – A Security Tool
First and foremost, BulletVPN is a security tool, which works on protecting its users all the way while browsing the web. The service uses AES-256 encryption, guaranteeing that no outside entity can read the traffic sent and received by the user's device. Second, BulletVPN has a strict no-logging policy, ensuring that none of the users' data is being stored or collected while connected to its servers.
Also, to enhance privacy, even more, BulletVPN provides a VPN kill switch – a feature that cuts off the internet in case a sudden drop in the VPN connection occurs. Another benefit users get with a BulletVPN subscription is Bullet Shield.
This technology works alongside the kill switch and cannot be enabled without it. Bullet Shield is a way to ensure that the user's connection is safe from the get-go. It doesn't allow the device to connect to the internet unless he/she is connected to a BulletVPN server first.
Aside from those security features, BulletVPN provides five different security protocols. That way, users have multiple options to choose from according to their needs. As of now, BulletVPN supports PPTP, L2TP, OpenVPN, IKEv1, and IKEv2. We always recommend OpenVPN as it's the most secure among all the others.
Kayo Sports – What Lies Within
Kayo Sports is getting bigger and bigger over time. The service now offers live and on-demand sports from Fox Sports, ESPN, beIN Sports, and Racing.com. This how we explain the 30000+ hours of sports content on their platform.
With BulletVPN, users get to tap into this huge library of sporting events with a push of a button. But the question is: What does Kayo Sports have to offer? Is it worth going through all this trouble to unblock it? Well, the content speaks for itself:
NBA
NCAA College Basketball
EuroLeague
A-League
La Liga
FA Cup
Carabao Cup
NFL
MLB
NHL
UFC Fight Night
Boxing
Cricket
Golf
Serie A
Bundesliga
Ligue 1
MLS
AFC Champions League
AFC Asian Cup
MotoGP
NRL
AFL
WWE
Cycling
Darts
Roland Garros
US Open
Wimbledon
Formula One
Kayo Sports – Compatible Devices
The best thing about Kayo Sports is that it has an app on several streaming devices, giving users the best experience to view their favorite sports on their screens. However, according to their websites, they're still working on developing apps for Smart TVs and gaming consoles, which means that those who operate these platforms cannot get the Kayo App.
As of now, Kayo Sports can be viewed on the following devices:
Samsung TV
Apple TV
PC
Mac
iPhone and iPad
Android
Android TV
Telstra TV
Chromecast
Stream Kayo Sports Anywhere with BulletVPN – Final Words
Kayo Sports has taken sports streaming to a whole new level. With over 15000 hours of content, the channel's customers will not run out of options at all. However, those who live abroad won't be able to stream their content due to geo-restrictions, but with BulletVPN, that's about to change.
BulletVPN is a reputable provider with excellent unblocking capabilities. It's one of the few services that can get around the channel's VPN ban. All the users have to do is connect to an Australian server and stream away. Finally, if you need help setting up the service, you can always reach out to BulletVPN's support team. They'll know what to do and guide you through every step of the process.