How to Watch DStv Now outside South Africa
Posted by BulletVPN on 06 02 2020.
In 1995, Multichoice introduced the South African district to what is now known as the biggest Sub-Saharan African direct broadcast satellite service, DStv. Today, its own streaming service DStv Now, has more than 12 million subscribers as it offers a wide variety of content, ranging from series and movies to the world's most popular sporting events. However, DStv can only be viewed in South Africa and some other Sub-Saharan countries. How can ex-pats and users living abroad check what DStv has to offer? Follow this guide and learn how to watch DStv anywhere with BulletVPN.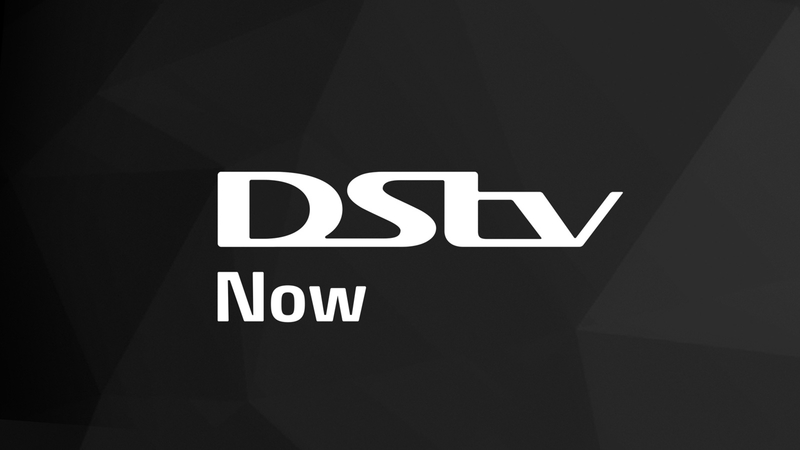 DStv – Anytime, yet Not Anywhere
When you visit DStv's official website, the service states that it's available anytime, anywhere. Technically, that's not true. The channel does cover several regions, but it does not allow coverage outside the Sub-Saharan African territory.
So far, DStv is available in countries like South Africa, Namibia, Nigeria, Kenya, Ghana, Angola, Zimbabwe, Zambia, Uganda, Mauritius, Mozambique, Malawi, Tanzania, Lesotho, Ethiopia, the Republic of the Congo, the Democratic Republic of Congo, Gabon, Swaziland, and Botswana.
Depending on the region your in, DStv assigns you a specific catalog and certain subscriptions. For example, DStv Lite is only available in Zimbabwe. But for now, the most popular version of DStv lies in South Africa, so we'll be focusing on that in this guide.
Just like any streaming service out there, DStv examines your IP address to determine your location. If you're living abroad, an IP address in the countries above is exactly what you lack. So, if you approach the channel and try to view its content overseas, this geo-error message will appear:
"Sorry, DStv Now isn't available in your region."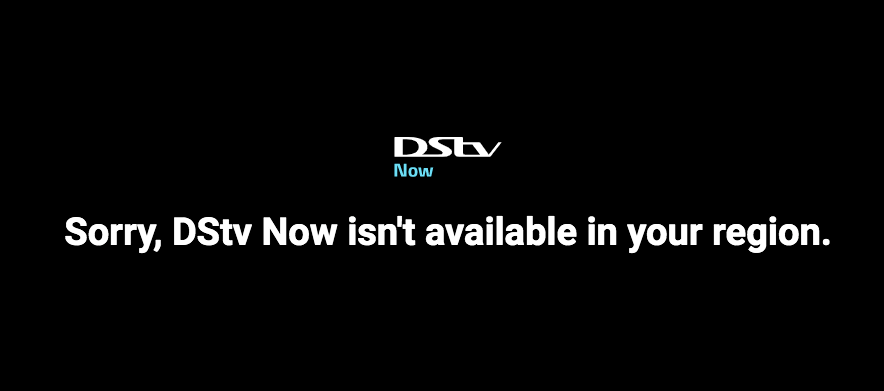 Basically, your IP address dictates what you get to access on the internet. However, BulletVPN offers the ultimate workaround you can use to
circumvent the geo-restrictions imposed on DStv. 
Scroll a bit further to the South and learn everything.
BulletVPN – DStv Anytime, Anywhere around the World
We've addressed the problem, and it comes in the form of your Internet Protocol Address. Geo-blocks can limit your internet access, but they also can be bypassed. To access DStv abroad, you must spoof your online location and appear to be browsing in the South African territory.
The easiest and most effective way to do so is by using BulletVPN. The VPN service reroutes your internet traffic through one of its servers in a country of your choosing. Once you establish a connection, BulletVPN encrypts your data (adding extra security) and cloaks your IP address (adding extra anonymity).
Now that you're connected, you can surf the internet without worrying about hackers harvesting your data or your ISP monitoring your browsing activities. You're completely secure and anonymous online.
There's more. When BulletVPN hides your IP, it assigns you a new one based in the country where the server you're connected to is located. For example, if the server was in South Africa, you'll receive a South African IP address. It's quite simple actually.
With that, you'll have direct access to DStv and other South African restricted channels no matter where you physically reside.
Unblocking DStv Abroad – The Steps
Ever heard of SuperSport? It's one of the best sports channels in the world. We had to mention it because this is exactly what you'll be getting as part of DStv once you follow the steps below:
First, you need a BulletVPN account. Go to the website and subscribe.
Next, download and install BulletVPN's application according to the device you're using.
Activate the application, sign in with your credentials, and navigate to the server list.
Connect to a server in South Africa.
Head over to DStv's website or launch the DStv Now app.
Watch DStv anywhere in the world with BulletVPN.
BulletVPN has blazing fast servers in more than 47 countries, including two locations in South Africa. Once connected, BulletVPN shields your data with military-grade encryption, making it next to impossible for any online threat to target your device.
The provider also excels in the privacy department, offering features like an Automatic Kill Switch and Bullet Shield. The first one is used to cut your internet connection if a sudden drop in the VPN's occurs. As for Bullet Shield, this feature won't allow you to reconnect unless you're using a BulletVPN server first.
Moreover, the provider has a no-questions-asked 30-day refund policy. So, if you're not satisfied with what you have, you can get your money back. On the other hand, there's a free trial offered to those who contact support or sign up using the Android app. It's easily activated and gives you 24 hours to take BulletVPN's service for a test drive.
DStv – Channel List
In case you're wondering what kind of channels does DStv offer, here are a few:
Fox HD
M-Net Movies Showcase
M-Net Series Showcase
Discovery
M-Net Movies Famil
M-Net Movies Action
Lifetime
M-Net Movies Premiere
M-Net Movies Comedy
SuperSport
BBC Earth HD
BBC World News
Fashion TV
Travel Channel
Nat Geo Wild
CNN International
Sky News
CBS
ITV
BBC Brit
BBC First
AMC
Nick Junior
Bloomberg TV
DStv – The Content
Some of you might wonder, why would you go through all this trouble to get DStv abroad. The answer is simple, its content. You'll have an idea once you take a look at these titles:
TV Series
Strike Back
Legacies
Billions
Rizzoli & Isles
The Voice
Bull
The Big Bang Theory
Catfish: The Series
Hawaii Five-O
Station 19
This is Us
Death in Paradise
Geordie Shore
Sports
Supercars
Serie A
Liga Inglesa
UFC
Pro14
ATP1000
La Liga
Soccer Africa
PGA Championship
Super Rugby
UEFA Europa League
Formula 1
MotoGP
The Channel's Compatible Devices
You can watch your favorite programs and sports on a wide range of streaming platforms, including:
Mac
Apple TV
Android TV
iPhone
iPad
Android
PC
Samsung Smart TV
DStv Anywhere with BulletVPN – Final Thoughts
South African ex-pats with a valid DStv subscription are the most affected when it comes to geo-restrictions. Now, with BulletVPN, this won't be an issue anymore. No matter where you are on the map, DStv is now available with a push of a BulletVPN connect button.
Remember, if you have any more questions, you can always contact BulletVPN's support team. They're available 24/7, ready to fix any issue you might come across.