How to Watch ITV Outside the UK
Posted by BulletVPN on 06 12 2019.
UK television has secured its rightful place among the best in the world. When it comes to streaming, the United Kingdom offers you not just quantity, but quality as well. One of the channels that helped elevate UK television is the Independent Television Network, better known as ITV. Unfortunately, fans of Love Islands, Downton Abbey, and Coronation Street who reside outside the UK won't be able to get a hold of the service courtesy of geo-restrictions. But that's in the past now. With BulletVPN, geo-blocks are an easy-to-solve issue. So, here's how you can watch ITV anywhere with BulletVPN.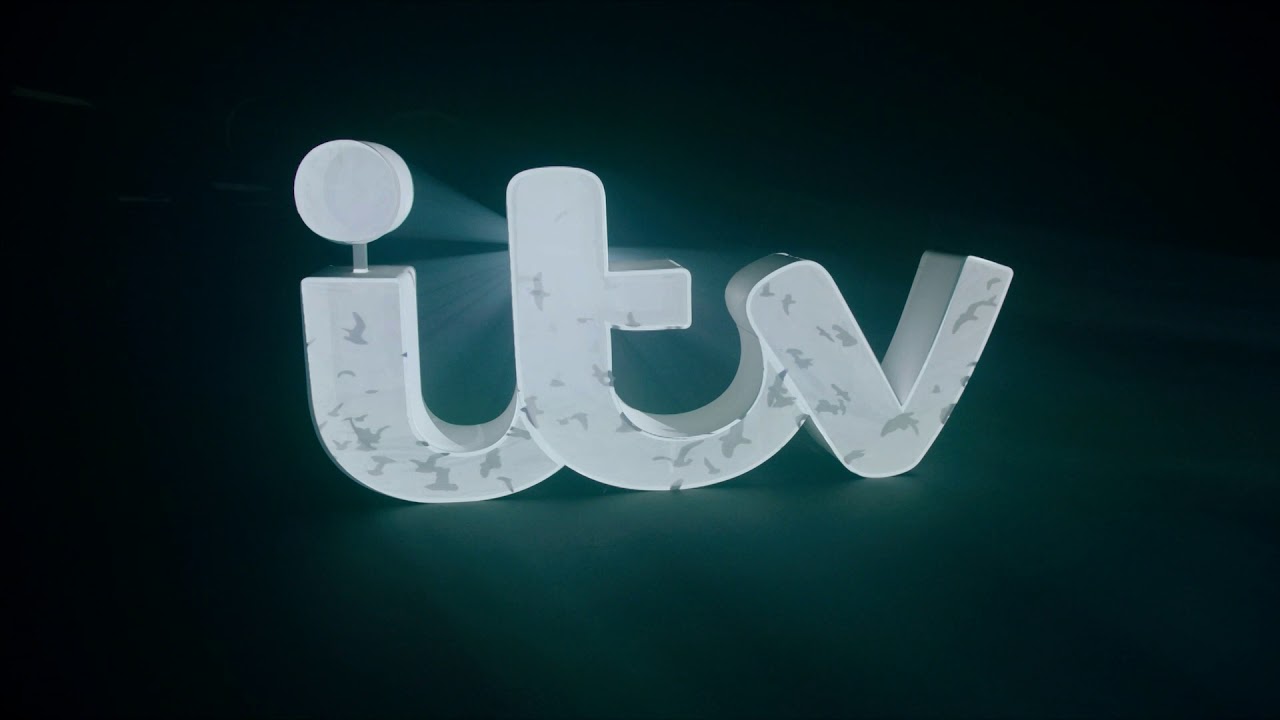 ITV – Independent, yet Restricted
ITV Hub brings allows you to binge-watch shows and even live stream certain channels such as ITV, ITV2, ITVBe, ITV4, and CITV. That of course, is only possible if you live in the United Kingdom.
You see, the internet dictates what you get to access online. Services and websites limit a user's access according to his/her geographical location. We call it geo-blocks, a defense mechanism used by certain services to protect their licensing rights.
ITV happens to restrict its content to the UK only. And in the language of the internet, you must have a British IP address to get in. Living abroad means that you have a foreign IP, which will only result in an instant block.
Once the channel examines your public IP address and realizes that you're not within its area of coverage, you'll receive the following geo-error message:
"Sorry! We've detected that you're outside the UK. The ITV Hub is only available for viewing in the UK, unless you are an ITV Hub+ subscriber and in the EU (Excludes live TV)."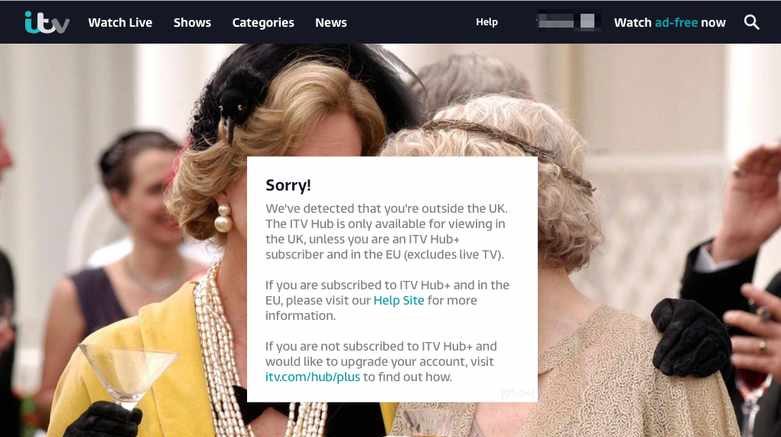 Since your
IP address
is the main problem here, you should change that and trick the channel into thinking that you're within the United Kingdom borders. With
BulletVPN
, that's an easy task. You wouldn't just
bypass regional restrictions
, you'd be protecting your browsing activities as well.
ITV – A Global Streaming Hub
As a cybersecurity tool, BulletVPN excels in the security and privacy department. It provides a tough military-grade 256-AES encryption along with five security protocols. If you're looking for the best security quality, you should opt for OpenVPN as your default.
BulletVPN is an excellent way to fake your location and appear to be browsing in over 41 countries around the world. The provider first existed back in 2017, and now, it offers premium services to users who prefer to get around the internet's limitations.
So, since ITV is your destination for the day, you should connect to a server in the United Kingdom. Once connected, BulletVPN will encrypt your data and assign you a temporary IP address valid in the country. Now, with a British IP address, launch ITV and you'll notice that the geo-error message is no longer there.
The Steps
This is what you need to do to access ITV abroad and enjoy what UK television has to offer:
First, head over to BulletVPN's website and subscribe.
On the website, go to the download section and get the BulletVPN application.
Launch the VPN app and connect to a UK server. Make sure its London 5.


Now that you have a UK IP address, head over to ITV Hub.
Pick an on-demand video or their live stream option.
Stream ITV no matter where you are.

BulletVPN doesn't collect your logging information. It adopts a strict zero-traffic logging policy and does not abide by any data-retention laws as it's based in Estonia. Moreover, BulletVPN has a Kill Switch and Bullet Shield.
Two features that ensure your data remains private no matter what happens to the VPN connection. The kill switch will terminate your internet access if a sudden drop in your VPN connection occurs. On the other hand, Bullet Shield doesn't allow you to access the internet if you're not connected to one of its servers.
BulletVPN also offers a 30-day money-back guarantee. So, in case you want to give the service a try, you can do it risk-free and ask for a refund within 30 days of purchase.
BulletVPN's Streaming Alternative – Smart DNS Proxy
Despite that its VPN feature is very effective and all, let's not forget that a VPN encryption might tamper with your internet speed a bit. However, BulletVPN has speedy servers, so you won't even notice that connection drop.
But some users prefer top speeds, so BulletVPN offered an alternative, Smart DNS Proxy. It's a technology that gives you the same results as a VPN while using a different approach. Smart DNS reroutes only the chunks in your traffic that highlight your physical location.
It doesn't change your IP address in the process as well. As a result, you'll be able to watch ITV along with your local channels simultaneously. One downside to the service is that you won't get that extra layer of protection BulletVPN's encryption grants you. However, with no encryption present, you'll be streaming HD-content with minimal speed loss.
Smart DNS also has one more benefit in terms of device compatibility. BulletVPN clients are only compatible with Android, iOS, PC, Mac, and FireStick. Smart DNS expands that range to cover the likes of PlayStation, Xbox, Chromecast, Apple TV, Smart TVs, and Android TVs. 
Now, here's what you need to do:
Create a BulletVPN account.
On the website, check out the setup guides according to the device you're using.
Configure Smart DNS on your streaming platform.
Launch ITV Hub.
Stream top UK TV content wherever you might be.
The Smart DNS feature is included in your BulletVPN subscription at no additional cost. In other words, you'd be getting the best of both worlds in a single account. Don't forget, you have a 30-day period to test the service yourself. Make use of that.
ITV Hub – A Streaming App For All Major Devices
What good does unblocking the channel do you if you don't have the right device to run it on? Here's a list of ITV compatible platforms. Check it out and see if yours is among them:
Roku
Samsung Smart TV
Amazon Fire TV
Amazon FireStick
Now TV
Apple TV (via Airplay from iOS devices)
PC
Mac
Android
iPhone
iPad
ITV Hub – A Compelling Streaming Catalog
ITV offers a wide variety of content to stream online. That's what makes it one of the best services in the United Kingdom. Go ahead, take a look at what you'll be getting in your region once you use BulletVPN to unblock the channel:
Emmerdale
Family Guy
Good Morning Britain
Hell's Kitchen US Version
Sherlock Holmes
The Voice (UK)
X-Factor
I'm a Celebrity… Get Me Out of Here!
Inspector Morse
ITV Racing
American Dad!
Britain's Got Talent
Coronation Street
Champions League (Highlights)
The Chase
Downton Abbey
Take Me Out
The Cruise
The Cube
The Jeremy Kyle Show
Love Island
Ninja Warrior UK
The Real Housewives
Rugby – Six Nations
ITV Everywhere with BulletVPN – Final Words
The channel is worth having no matter what service you have in your country. It offers top UK content and live-streaming of the best sports and programs in the region. Now, with BulletVPN, ITV can be accessed from all over the world. Just connect to a UK server and ITV is yours for the taking.