How to Watch Disney+ Anywhere in the World with BulletVPN
Posted by BulletVPN on 13 11 2019.
Disney+ is a natural-born Netflix rival. The new Disney streaming service will offer exclusive content in 4K and HD from the likes of Lucasfilm, Marvel, and Pixar, and will be competitively priced. However, upon release, the service is only available in select countries. But that's not an issue anymore. Here's how you can watch Disney+ anywhere with BulletVPN.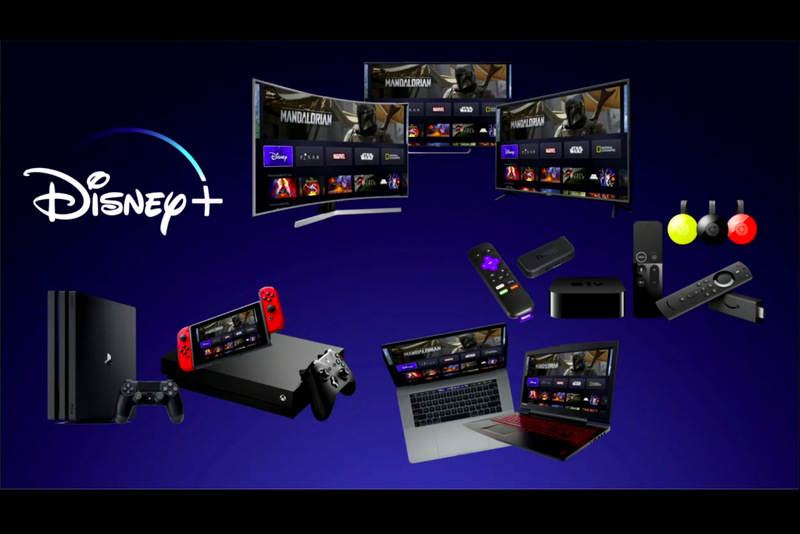 Disney Plus' Availability
Disney has been teasing the release of its own streaming service for quite some time now. But unfortunately, only a few people can benefit from this launch. Disney+ is available in select countries, check the list below and see if yours is supported. We've also mentioned how much the service will cost in each country.
USA: $7/month, $70/year
Canada: $9/month, $90/year.
Netherlands: €7/month, €70/year.
Australia: $9/month, $90/year.
New Zealand: $10/month, $100/year.
UK: £5.99/month, £59.99/year
Ireland: £6.99/month, £69.99/year
Spain: £6.99/month, £69.99/year
Germany: £6.99/month, £69.99/year
Italy: £6.99/month, £69.99/year
Switzerland: 9.90 CHF/month, 99.00 CHF/year
Now, if you live outside the aforementioned regions, the service will block your access almost immediately. You won't be able to sign up as well.
You see, Disney+ looks up your IP address to determine your location. Your IP can help services know a lot about you, including your actual location, web browser, and the device you're using.
If your IP address doesn't represent any of the channels in the list above, you'll receive the following geo-error message. However, with BulletVPN, you can work around this issue and access Disney+ anywhere.
Disney+ – A Global Reach with BulletVPN
BulletVPN is a Virtual Private Network that specializes in protecting your online data and concealing your identity. It has been around since 2017 and has made its way to the top of the industry.
BulletVPN reroutes your data through a private tunnel and encrypts it in the process. This makes it next to impossible for any hacker to get a hold of your information. Also, it cloaks your identity while browsing the web, avoiding any monitoring attempts by your ISP or government.
But security and privacy aren't the only things BulletVPN is good at. It's also an ultimate tool to circumvent geo-restrictions. When you connect to a BulletVPN server, your data will seem to be coming from that territory. In other words, you'll appear to be browsing the web in that country with a valid IP address.
As a result, any website or streaming server geo-blocked to that area will be accessible to you no matter where you're residing.
For example, if you connect to a US server, you'll receive an American IP address. Consequently, you'll be able to watch Disney+ and other US-exclusive online content anywhere.
The Steps – Unblock Disney+ Anywhere
Now that you have a brief idea about what BullVPN represents, let's show you how you can get Disney+ in your region:
First, you need to subscribe to BulletVPN's service. Visit the website, choose your payment, and create an account.
Next, download BulletVPN's application on the device you're using. You'll find clients compatible with Android, iOS, PC, Mac, as well as FireStick.
Now, activate the app and sign in with your newly created username and password.
Head over to the server list and connect to an American server (Where the full library is available).
Launch Disney+.
Stream top Disney content anywhere in the world with BulletVPN.
BulletVPN is a premium VPN service that ensures your ultimate security and privacy. In the end, you'll be getting exactly what you pay for. However, if you're worried about your money, the service offers a 30-day money-back guarantee.
Disney+ Unblocked – Before and After Using BulletVPN
When you visit the channel from an unsupported country, you'll receive an error message almost instantly. This is an indication of Disney+ terminating your access. Below, we're going to show you what you'll be getting in terms of error, and what happens after you use BulletVPN on every Disney+ compatible device.
macOS
The following is the error message you get when you attempt to use Disney+ in an unsupported region using Mac or PC:
"Disney+ is not available in your country."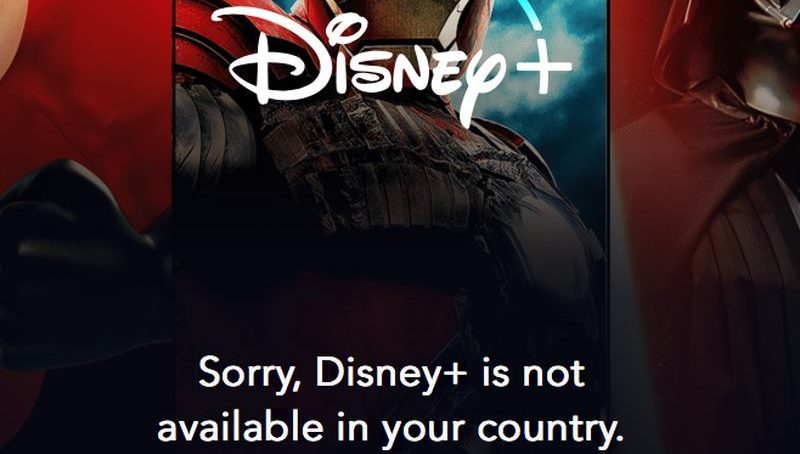 Once you
use BulletVPN on your macOS
, you'll get the following results: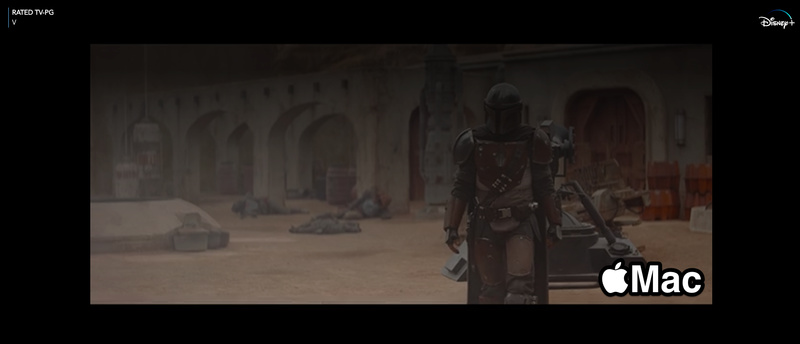 Windows PC
PC users have the same issue when it comes to streaming Disney+ abroad. This is also the geo-error message they'll be getting:
"Sorry, Disney+ is not available in your country."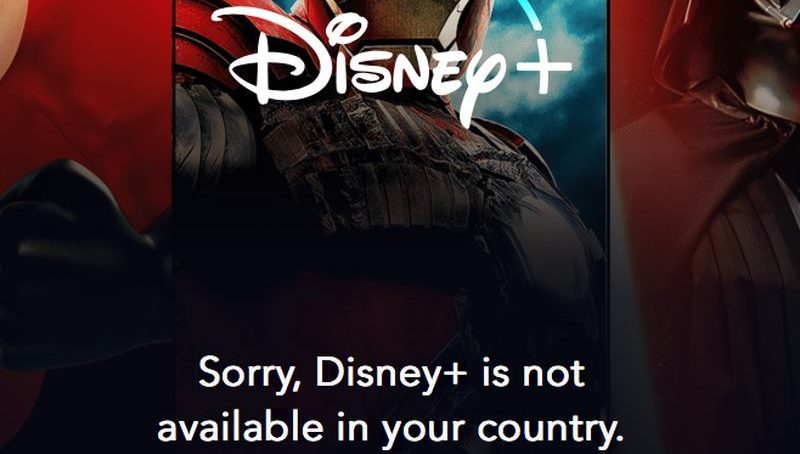 Luckily, BulletVPN can easily be installed on your Windows PC. Once you have it up and running, you can stream Disney+ wherever you may be.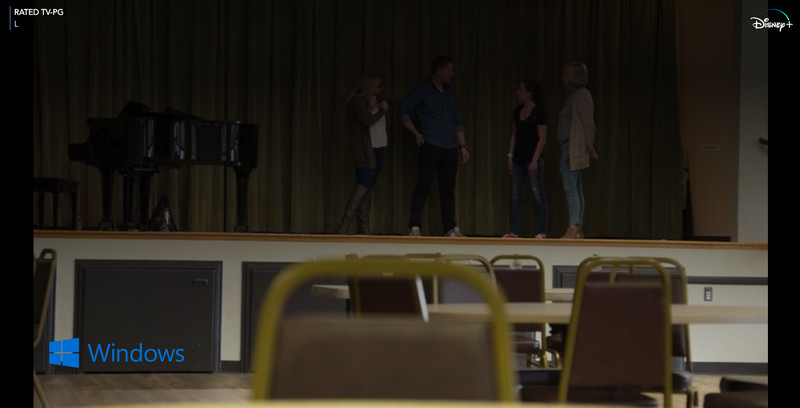 Android and Fire TV
When you're using Fire TV, the issue is the same, but the error message is different. Take a look below and see what Fire Stick users will get if Disney+ is not available in their country:
"Disney+ is only available in certain regions. Depending on where you are located, you may not be able to access Disney+. If you believe you are seeing this message in error, contact Disney+ support (error code 73)."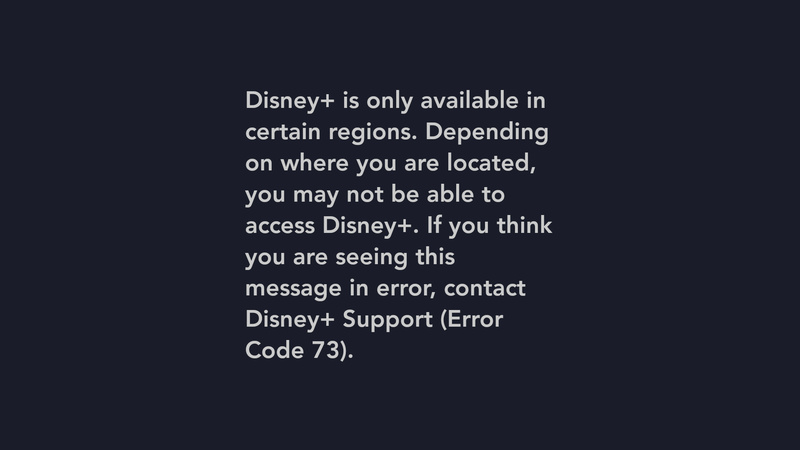 BulletVPN
has dedicated clients for both Amazon Fire TV and FireStick. All you have to do is
install the VPN app on your device
, connect to a relevant server, and Disney+ is all yours.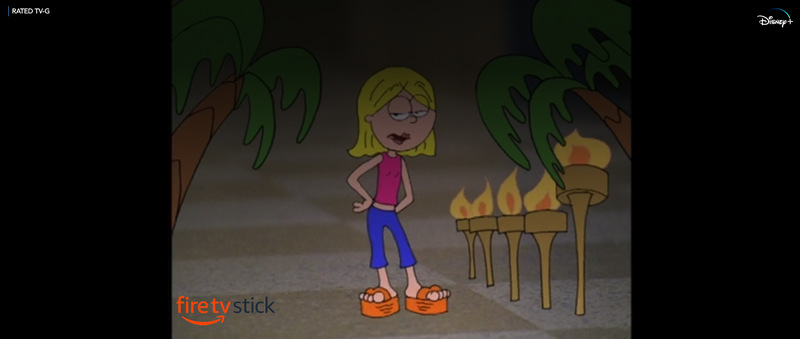 Apple TV
Different devices, same results. Disney+ is geo-blocked no matter what streaming platform you use if you live abroad. Apple TV is no different.
"Service Unavailable. Disney+ is unavailable at your location. Go to help.disneyplus.com to learn more."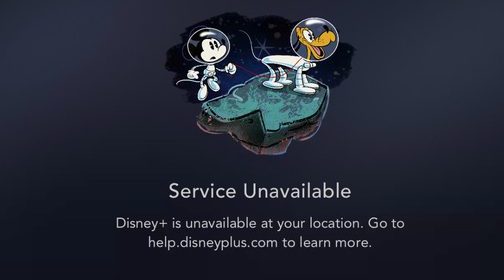 Bypassing regional restrictions on Apple TV is quite different than different devices. You see, Apple TV is
not natively compatible with VPN clients
, which means you won't be able to install
BulletVPN
on it. However, BulletVPN offers you an alternative in the form of Smart DNS. You can easily configure it on Apple TV by following this
setup guide
.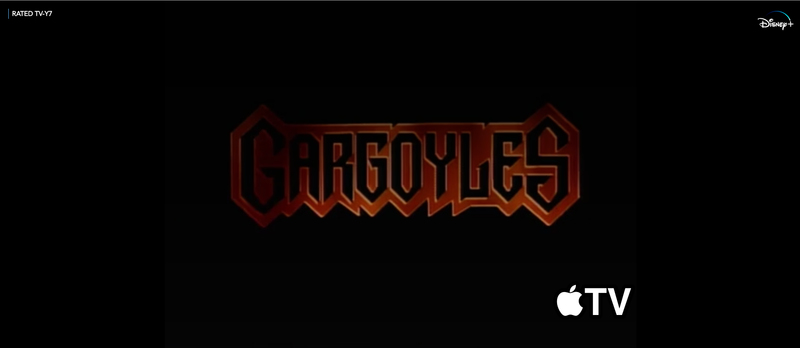 Roku
Disney+ launched big and it did not leave any device unsupported. Roku got a dedicated app as well. But still, you'll also get banned from using the service if you don't have the proper IP.
"Service Unavailable. Disney+ is unavailable at your location. Go to help.disneyplus.com to learn more."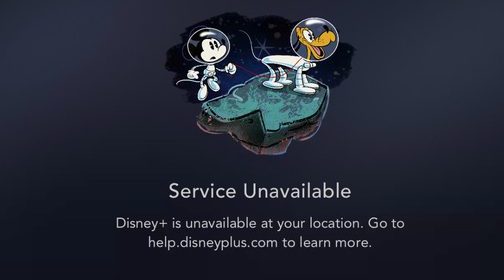 Roku will give you a bit of a hassle when it comes to bypassing regional restrictions. The problem is that Roku is not compatible with VPN clients, neither can you configure Smart DNS on it. But still, you can
install BulletVPN on your router
and connect the Roku device to it.
Smart DNS can also be configured on your router
. Just pick the right guide based on your router's model and you're there.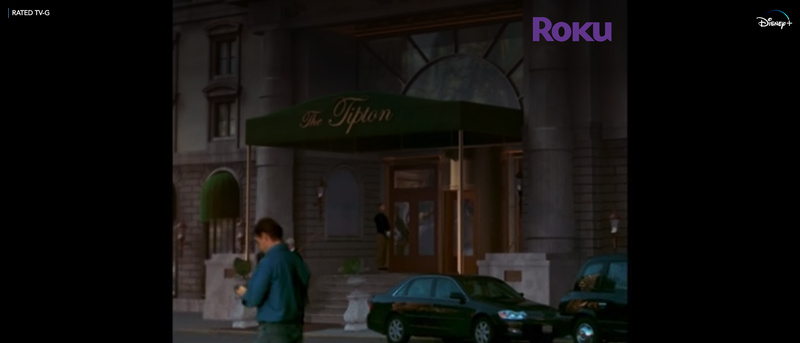 Xbox
Xbox's gaming console is dominating the market nowadays. However, aside from being a good device for online gaming, it also is one of the best streaming platforms to use. Disney+ has a dedicated app for the device, but also geo-restricted outside the supported countries.
When it comes to installing BulletVPN on Xbox, this process is not doable. You'll either have to install the VPN on your router or set up Smart DNS on the console itself to operate with Disney+.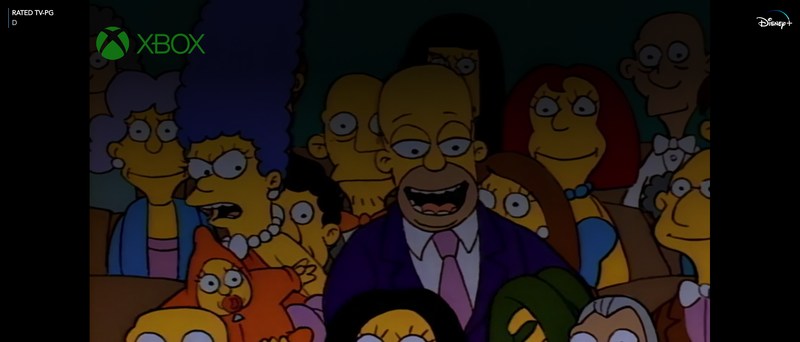 PlayStation
PlayStation is well-known to be home to various streaming services from all over the world. Despite having its own platform PS Vue, which is ending its services soon, it offers a Disney+ client. But as we mentioned, Disney+ will terminate your access once it recognizes that you're living overseas.
Just like Xbox, PlayStation is also not natively compatible with VPN clients. So, your best bet is to install the VPN on your router or configure Smart DNS on the console itself.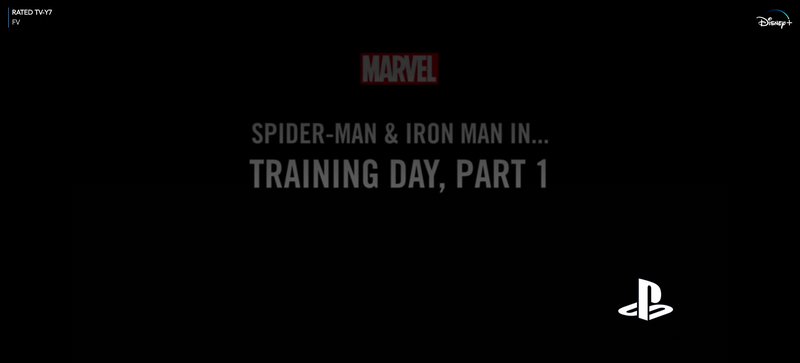 Nvidia Shield
Nvidia Shield is an amazing device to use for streaming content and playing games. It is also compatible with the new Disney+ service, so you won't have any problem getting the app on it. However, as we mentioned, the device is not the problem, it's your location. Disney+ will block your access if you're abroad.
"Service Unavailable. Disney+ is unavailable at your location. Go to help.disneyplus.com to learn more."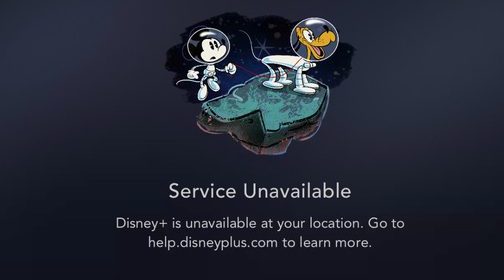 Luckily, operating
Nvidea Shield
is very smooth. If an application is not available, you can always
sideload it
. All you have to do is learn how to
install BulletVPN on Nvidia Shield
and you'll be watching Disney+ from anywhere.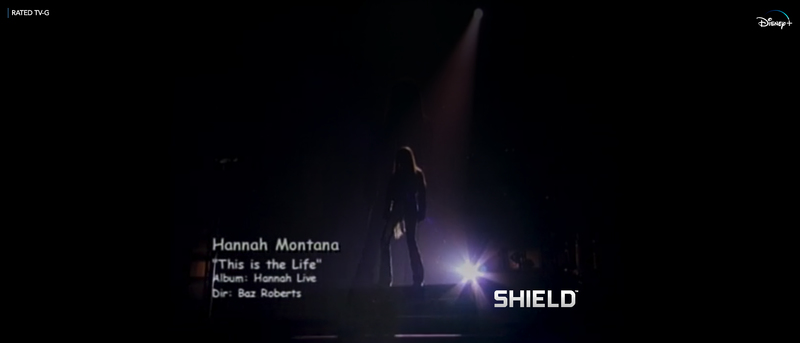 BulletVPN's Smart DNS – Get Disney+ Anywhere
If you're familiar with what a VPN does, you should know that encryption will tamper with your internet speed. That's the price you have to pay to secure your data. However, for those who are looking to stream content only, BulletVPN offers you a VPN alternative.
It goes by the name of Smart DNS, a technology that reroutes the parts in your traffic which highlight your location. The benefit of using this feature is that you can stream HD content with minimal speed loss. Also, Smart DNS gives you better device compatibility than a VPN.
You'll be able to stream Disney+ on the likes of Android, iOS, PC, Mac, PlayStation. Xbox, Chromecast, and Apple TV. It's not hard at all. This is what you need to do:
First, create a BulletVPN account.
Visit the website and follow the guides based on the platform you're operating.
Launch Disney+'s website or app.
Stream Disney+'s new service anywhere in the world.
A quick reminder that our VPN and Smart DNS services are both included in your purchase. Also, you get to try them out risk-free courtesy of BulletVPN's 30-day refund policy.
What's on Disney+
You don't know what the channel has to offer? Well, upon its launch, the service will have more than 300 movies and 5000 episodes. Here are some titles:
Mickey Mouse Shorts
One Strange Rock
Raven's Home
Star Wars Rebels
That's So Raven
The Incredible Dr. Pol
The Simpsons
Up
Wicked Tuna
101 Dalmatians
A Bug's Life
A Goofy Movie
Bambi
Bao
Big Hero 6
Born in China
Cars
Fantasia
WandaVision
Loki
Hawkeye
Ms. Marvel
Finding Dory
Wall-E
Disney+ Anywhere – Final Thoughts
If you're looking for old Disney classics, or a modern-day Marvel movie, a Disney+ subscription gives you just that. Now, with BulletVPN, it is possible to get Disney's new platform anywhere. If you have any questions, make sure to contact our support team; they're always there for your aid.