How to Bypass NHL Blackouts Using BulletVPN
Posted by BulletVPN on 02 10 2019.
The 2019/20 NHL season will kick off on October 2nd, 2019. NHL TV has always been the go-to to service for viewers who've cut the cord and like to watch their matches live online. However, due to broadcasting rights, the service is subject to blackouts. The easiest way to avoid such restrictions is to use BulletVPN. Read on and find out what a blackout restriction is and how to bypass it using BulletVPN's VPN or Smart DNS proxy services.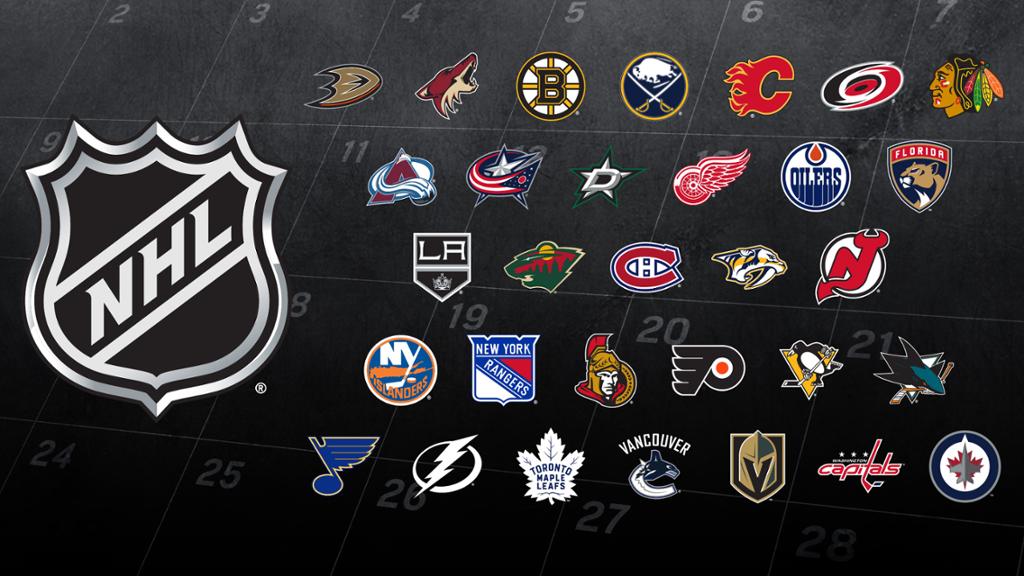 What's a Blackout Restriction
To find a proper solution, you should be aware of the problem first. What you're going through here is based on your location. It's simple. Your geographical whereabouts dictate everything you get to access online.
Any streaming service you use examines your IP address as soon as you launch its website or application. Sports channels like NHL.TV apply blackout restrictions in case a major cable provider has the rights to a game in the region.
For example, if you live in the United States, you'll find that most regions have NHL access via NBC Sports. So, during an NHL match, NHL.TV will be blacked out until the match is over on TV. You may have access to the game 48 hours after it concludes on television.
If you don't know what a blackout restriction looks like, here's the message you get:
"Your selection is not currently available in NHL.TV due to local or national blackout restrictions. The full-length replay will be made available after 48 hours."
It's all based on your IP address. That's why you need to change it. Luckily, that's an easy task if you're operating with BulletVPN.
NHL.TV Blackouts No More – Enter BulletVPN
BulletVPN is an internet tool that helps users enhance their security and ensure their online privacy. The service is new, yet one that can not be underestimated.
This VPN is one of the strongest in terms of security. It protects your online data with a tough AES-256 bit encryption along with five security protocols in the form of PPTP, L2TP, OpenVPN, IKEv1, and IKEv2.
As for streaming NHL.TV, you need to mask your location and appear to be accessing the web from a different region. Here's what you need to do:
Getting Around the Blackouts
Your first option is to seem as if you're in an area where there's no official broadcaster to NHL games. It doesn't have to be outside of the country. It can be a state that doesn't have cable coverage.
Once you find one, connect to a BulletVPN server in the region and your problem is solved. This will spoof your location and assign you a new IP address valid in that territory. As a result, you'll be able to watch NHL.TV blackout-free.
The other option is to use the International NHL.TV. As you may know, the service is available almost everywhere. Also, most of the countries except the US and Canada don't have blackout restrictions.
Therefore, you must select a server in one of those regions, alter to your location to appear there, and your problem is solved. It's even cheaper than the service in the US.
Follow these steps and you'll be stream NHL.TV anywhere in no time:
First, subscribe to BulletVPN's service.
After that, download their application on your device. There are dedicated clients for Android, iOS, PC, Mac, and Fire Stick.
Now, launch the app, sign in with your credentials, and head over to the server list.
Connect to a server based on the option you chose:

A server in a region where no official NHL broadcasters are available.
A server in a foreign country such as Australia, New Zealand, or Germany. (International NHL.TV).

Now, subscribe to the service and launch the app or website.
Stream the 2019/20 NHL season blackout-free wherever you are.
You can test BulletVPN's service for the first 30-days without having to worry about spending your money in the wrong place. The service offers a full refund – no questions asked.
A VPN Alternative – Smart DNS Proxy
In case you didn't know, BulletVPN offers a VPN replacement for bypassing regional and blackout restrictions, Smart DNS Proxy.
This feature doesn't add an extra layer of protection to your browsing activities, but it does allow you to stream HD content at minimal speed loss.
Despite losing your security edge, you'll be gaining a lot by using BulletVPN's free Smart DNS:
No encryption will be available, which means that you'll be operating at full speed. (No security).
Your IP address will stay as it is – only the required traffic is rerouted. Therefore, you'll be able to navigate between several unblocked streaming services as well as local ones at will.
As mentioned above, a VPN's app is only compatible with some devices. However, Smart DNS expands the compatibility to cover the likes of PlayStation, Xbox, Chromecast, Apple TV, Android TV, and Smart TVs. That comes in handy considering NHL.TV's app is available on all of those platforms.
Setting up BulletVPN's Smart DNS does not require any additional software. It comes free with your basic subscription.
If you don't know your way around, you can always visit the provider's official website and follow the setup guides based on the platform you're using. Try it out, it's risk-free. There's a 30-day money-back guarantee if you don't wish to continue.
Bypass NHL Blackouts – Final Thoughts
With BulletVPN, blackout restrictions will be nowhere to be found anymore. No matter what you decide to use, whether it's VPN or Smart DNS, both ways will get you around NHL blackout restrictions. In case the guides weren't enough for you, contact the support team. They're always ready to assist you.